EU Envoy Charges Local Companies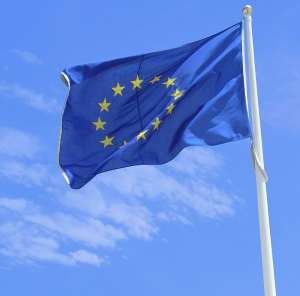 Ambassador  William Hanna
William Hanna, Head of European Union (EU) Delegation to Ghana, has urged Ghanaian companies to engage in more trade with the EU to ensure sustainable development.
He also entreated government to woo more investors from Europe.
Ambassador Hanna, who made the call in an interaction with the media in Accra, said Ghana has enjoyed healthy partnership with the EU over the years, stating that his outfit was committed to deepening the relationship to ensure sustainable development.
He emphasized the need to promote mutual interest, explaining that 'no investor would want to invest in a country where there are no potential prospects since the primary aim of any investor is to make profit.'
The envoy advised authorities in the country to consider prioritizing the manufacturing sector to export goods and services and create jobs to promote economic development, noting that banana as a commodity could be used to generate huge sums of money for the nation on the world market.
He pledged EU's support to preserve and improve the local environment, as well as ensure sustainable management of natural resources including fisheries.
The aim of the EU-Ghana partnership is to promote peace and security in the region, support sustainable economic and social development to develop trade and industry.
By Cephas Larbi
[email protected]