Battling Monsanto Laws In Ghana And Zambia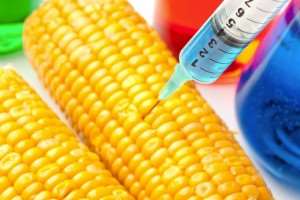 Legislation would restrict farmers from an age-old practice: freely saving, swapping, breeding, and selling the seeds they rely on
Laws are being proposed and passed in Ghana and Zambia that would restrict farmers from saving, exchanging, and selling seeds.
In a quick and easy action, UK citizens can send a letter to their MP (you can edit the one provided if you wish) asking the UK government to stop pressuring Ghana to pass the "Monsanto Law":
http://action.wdm.org.uk/ea-action/actionea.client.id=1784&ea.campaign.id=32583
1. Battling the "Monsanto law" in Ghana
2. Desmarias asks Zambia to withdraw signature on seed trade harmonisation Act
1. Battling the "Monsanto law" in Ghana
Chris Walker
New Internationalist, 20 Oct 2014
http://newint.org/blog/2014/10/20/plant-breeders-bill-ghana/
This week, farmers in Ghana are on the frontlines of a battle. The national parliament is due to return from its summer break and first thing on the agenda is the government's Plant Breeders Bill. The proposed legislation contains rules that would restrict farmers from an age-old practice: freely saving, swapping, and breeding seeds they rely on. Under the laws, farmers that use seed varieties claimed under new intellectual property rights by individuals and companies anywhere in the world risk hefty fines or even imprisonment.
According to the Ghanaian government and its corporate backers, the new laws would incentivise the development of new seed varieties and ensure crops are safe and saleable. Yet in recent months, farmers, campaigners, trade unions and faith groups have taken to the streets in the cities of Accra, Tamale and beyond. They warn that the bill would hand control of the country's seeds to giant corporations like Monsanto. They fear the laws would allow corporations to exploit farmers, capture profit and push GM seeds in to the country's food system. It's why campaigners have dubbed the bill "the Monsanto Law".
"The Plant Breeders Bill aims to replace traditional varieties of seeds with uniform commercial varieties and increase the dependency of smallholders on commercial varieties," says the Ghana National Association of Farmers and Fishermen. "This system aims to compel farmers to purchase seeds for every planting season." Across the world, farmers have got in to dangerous levels of debt at the hands of companies which have come to control their seed supply. "The economic impact on the lives of farmers will be disastrous," says Duke Tagoe of Food Sovereignty Ghana. "The origin of food is seed. Whoever controls the seed control the entire food chain."
Ghana's proposed seed laws are the latest manifestation of a worldwide push by corporations to takeover food systems. Currently, 70 per cent of the world's food is produced by small-scale farmers. But in recent decades they have lost land, markets and livelihoods to corporate investors. In 2013, the World Bank announced that "Africa represents the 'last frontier' in global food and agricultural markets". Now governments, including the British and US, are using aid and the promise of corporate investment through benevolent-sounding programmes like the New Alliance for Food Security and Nutrition to leverage pro-corporate policy reforms in Africa. Giant agribusinesses including Unilever, Coca-Cola, Monsanto, and Syngenta are already lining up for the spoils.
As part of this, Ghana, along with other African states, signed up to "plant variety protection" (PVP) laws promoted under the highly-criticized International Union for the Protection of New Varieties of Plants (UPOV) 1991. Backing from corporate investors, aid donors, the World Bank and the International Monetary Fund (IMF) has ensured that PVP has been on the agenda of governments worldwide. Yet farmers are fighting back. The resistance to Ghana's seed laws follows mobilizations in Europe, Latin America, Asia and elsewhere in Africa against the international UPOV regime. Earlier this year, small-scale farmers across Europe successfully halted EU-wide plant variety protection laws. In September, Guatemalan farmers, indigenous groups, and women's organizations won a victory when their congress repealed the country's own Monsanto law after 10 days of widespread street protests.
The battle over control of seeds is key to the worldwide movement for food sovereignty: a vision for sustainable food grown for and by the communities that rely on it, not corporations. The onset of industrial agriculture has led to a 70-per-cent decrease in agricultural biodiversity worldwide. That's bad news for small-scale farmers needing to adapt to environmental and market changes. Yet farmers the world over are reclaiming their seeds and standing up for resilient, productive, livelihoods in the face of corporate control.
If you're in Britain you can email your MP to contact International Development Secretary Justine Greening about the "Monsanto law" in Ghana.
Chris Walker is a researcher on WDM's Food Sovereignty campaign.
2. Desmarias asks Zambia to withdraw signature on seed trade harmonisation Act
By Justinah Mukuka
The Post (Zambia), 20 Oct 2014
http://www.postzambia.com/news.php?id=3096
The Zambian government should immediately withdraw its signature from the COMESA and SADC seed trade harmonisation Act to ensure food security, says Kasisi Agricultural Training Centre executive director Paul Desmarias.
Desmarias, in an interview, warned that once enacted, the seed trade and harmonisation Act which targets eastern and southern African countries would make it illegal for farmers to sell or barter their seed with neighbors or family members.
"At first sight, these protocols may seem kind and harmless, but a close look at what may happen if this legislation is accepted reveals serious consequences for small farmers," he said.
Desmarias further warned that the proposed Act would give greater legal rights to multinational corporations (MNCs), who could override Zambia's sovereignty and right to determine its own national food policy.
"This is scary! For example, GMO seed could legally be introduced in the country contrary to Zambia's policy of refusing GMOs," he added.
Desmarias said the Act would also force Zambia to lose its sovereignty over food security.
"The nation's food security will be in the hands of MNCs and it should always be remembered that the main objective of an MNC is to make as much profit as possible for its shareholder and they will sell the seed that will bring them the most financial benefit," he observed.
Desmarias also said multinational corporations will not be interested in researching or promoting seeds that a farmer could re-plant year after year.
"We also ask that Zambia should not sign the final document pertaining to the Seed Trade Harmonisation Act. Even though Zambia has already signed the first protocol of this Act, it should now plead for a review of its previous uniformed action," he advised.
And Desmarias expressed concern with the selling of national and small private seed companies to large multinational corporations.
"The seed company MRI was sold last year to Syngenta and SeedCo has recently been sold to Monsanto. Rumor has it that Zamseed is on the block to be sold," Desmarias said.
"It must be emphasized that the genetic material that these African companies were managing and selling belonged to all the farmers of Zambia and Africa, but are of particular importance for the small-scale African farmers."
He also said various cultivars which were adapted to the local Zambian environment over the years were now legally owned and patented by MNCs.
"So there are serious ethical, economic, and social issues arising from these takeovers," said Desmarias.
The Act states that seed harmonisation processes and their protagonists, do not recognise the current practices of 80 per cent of African farmers, but instead are set on undermining and disregarding the contribution these farmer-breeders have made, and are making, to seed breeding, genetic diversity and food security.
Battling Monsanto Laws in Ghana and Zambia http://www.gmwatch.org/index.php/news/archive/2014/15712-battling-monsanto-laws-in-ghana-and-zambia
For Life, the Environment, and Social Justice!
Social Media Outreach
Pan-Africanist International - a grammar of Pan-Africanism and its manners of articulation.
Website: http://www.panafricanistinternational.org/
Twitter: https://twitter.com/#!/PanAfricanists
Facebook: http://www.facebook.com/pages/Pan-Africanist-International/