Gov't Blasted Over Dumsor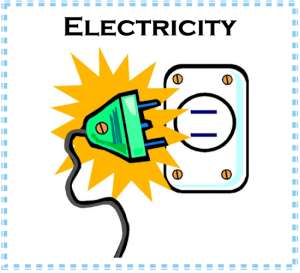 The Western Regional Communications Director of the New Patriotic Party (NPP), Okatakyie Amankwa Afrifa, has lambasted government over the current erratic supply of electricity.
He alleged that information he gathered indicated that the erratic power supply resulted in the burning down of Aseda FM , a private radio station in Takoradi last Friday.
Aseda 105.1 FM in Takoradi was gutted by fire last Friday, destroying properties worth thousands of Ghana cedis.
Even though the cause of the fire was not immediately known, some eyewitnesses indicated that it might have been caused by what has become known as 'dumsor-dumsor' in recent times.
Okatakyie Afrifa stated this in an interview with DAILY GUIDE after he visited the scene of the incident to sympathise with the Chief Executive Officer of Aseda FM , Matthew Martin Anderson, and the staff of the station.
The Regional Communications Director, who was shocked to the marrow upon visiting the scene, lamented that the current erratic power supply had destroyed home appliances and other gadgets of some Ghanaians.
Mr Okatakyie Afrifa, who is also into radio business in Tarkwa, asserted that CEOs of radio stations continued to pour out their frustrations as power supply to sustain them in business had been erratic incessantly.
'Now operation cost for running the stations is now over hundred per cent since supply of power became erratic in the country and subsequent reliance on fuel to power the plants for light,' he indicated.
He stated, 'The situation is just not good, because we're trying to keep our heads above the waters and then you have to pump all the money into diesel because as a radio station you cannot go off.'
According to him, the erratic power supply had forced most radio stations to ask some of their workers to go home because the operation cost was becoming too unbearable to continue to be in business.
Mr Afrifa who is with Dynamite FM in Tarkwa, described the situation as sad and called for immediate attention to the energy sector to save businesses from collapsing.
He was also worried that most radio stations in the country had no insurance cover and stressed that this was the time radio stations should insure all their equipment.
He, however, indicated that some insurance charges were expensive and appealed to the various insurance companies in the country to consider entering into barter system with radio stations.
He explained that instead of paying the huge monthly charges to the insurance companies, radio stations could air the advertisements of the insurance companies in exchange of the charges.
From Emmanuel Opoku, Takoradi