Aykoi Otoo: NPP should be concerned about delegates recording spoilt ballots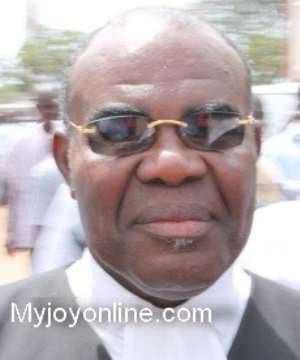 Leading member of the New Patriotic Party, Joseph Ayikoi Otoo is troubled about the fact that delegates of the party do not know how to properly cast ballots.
He says the NPP risks losing the elections again if the delegates, who will serve as polling station agents in 2016, lack the requisite knowledge in how to cast their votes. 
More 1,200 delegates of the over 140,000 delegates who participated in the opposition party's presidential primaries had their ballots rejected largely because, they failed to properly place their thumbs in the space provided. 
The figure represents 0.94% of total votes cast.
The rejected ballots even exceeded the number of votes accrued by one of the candidates, Francis Addai Nimoh, who polled 1,128 votes representing 0.91% of total votes cast. 
Nana Akufo-Addo polled 117,413 representing 94.35 percent while his closest contender, Alan Kyerematen secured 5,908 votes representing only 4.75% of total votes cast.
But in a post on social media site, Facebook, the former Attorney-General said the NPP should critically check the "spoilt ballot syndrome" if it intends to win the general elections.
"If it's these same delegates who will serve as Polling Agents, then the earlier we start training them the better; or just negotiate with TESCON to take over those duties".
Mr. Ayiokoi Otoo also called for unity among the rank and file of the party now that the contest to select a flagbearer is over.
"This is the time to put everything behind us, unite and move forward for we are all looking for victory and a winnable candidate is all we need". Story by Ghana | Myjoyonline.com | Jerry Tsatro Mordy | [email protected]