Load shedding to improve as VRA, Bui increase generation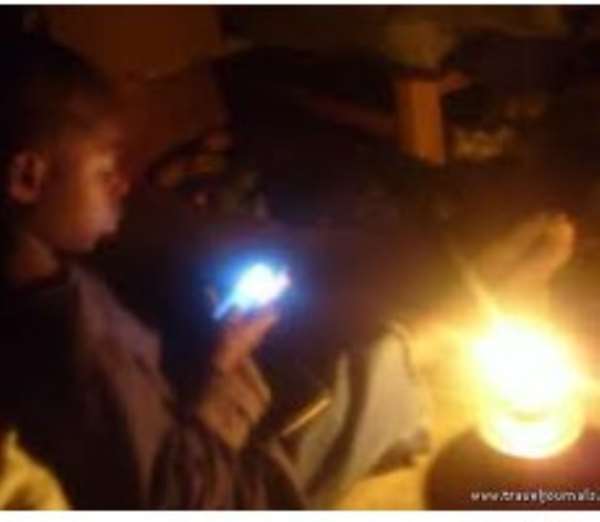 The ongoing load shedding programme across the country may soon improve considerably following measures taken by power producers to increase generation capacity.
The Bui Dam is now operating at full capacity following a slight improvement in the water level.
Head of Communications at the Bui Power Authority, Wombila Salifu told Joy News power can only be provided for a short term since the facility cannot run at full capacity for a long time.
With full operation at Bui, an additional 200 megawatts of power has been added.
The Electricity Corporation of Ghana (ECG) only last week announced a 24-hour-on;24-hour-off load shedding regime after it was forced to shed over 500 megawatts of power.
That led to an emergency meeting by stakeholders with a plan to purchase crude oil at a cost of $120 million to power the thermal plants.
In an interview last week, the Head of Public Affairs at the PURC Nana Yaa Jantuah told Joy News gas supply has proven largely unreliable and there was the need to fall on crude oil to save an already bad situation from getting worse.
But in a subsequent interview Nana Yaa Jantuah said VRA is going to add more units to its generation capacity.
With the new addition at Bui Dam, she said the situation has improved and promised that the Commission would step up its monitoring system to ensure improved services to consumers.
Joy News' Western Region correspondent Kweku Owusu Peprah said work on the Takoradi thermal plant which was shut down for repairs is proceeding steadily.
He reported engineers on the site as saying repair work will be completed by close of day. If that happens, an additional 400 megawatts of power would be added to the national grid.
The Energy Minister Emmanuel Armah Kofi Buah who was at Takoradi to inspect the progress of work at the plant, admitted the challenges with the power supply were not the best but was quick to add that a lot is being done to remedy  the situation.
"It [challenges] is not good for industries and for homes, he said adding, government is doing everything possible to address them.