Michel Pont favourite to land Black Stars job after interview with GFA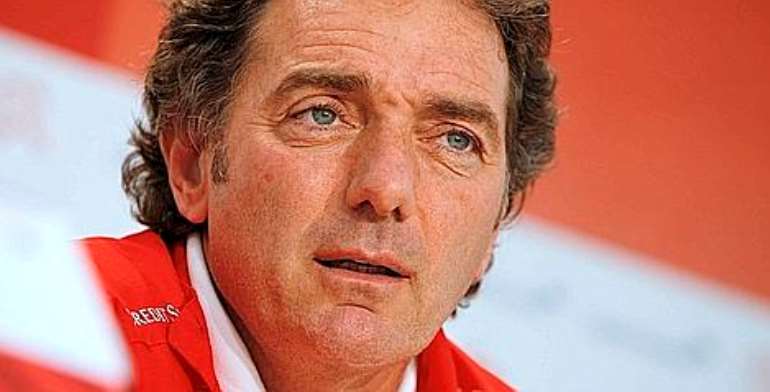 Swiss Michel Pont is in the lead to become the next head coach of the Black Stars following the weekend's interview with the Ghana FA, GHANAsoccernet.com has learnt.
The 60-year-old has emerged the favourite to land the vacant job after his financial demands discussed during his interview conducted last Friday fell within the range of the GFA.
Pont is said to have requested for a monthly wage of $50,000.
He also made a request for the appointment of two assistants of his choice with each costing $10,000.
His demands was the least amongst the three coaches interviewed by the GFA over the weekend.
The demands made by Avram Grant and Juan Ignacio Jiminenz were considered highly expensive – way beyond the budget of the GFA – sources tell GHANAsoccernet.com.
The interviewing panel are expected to table their report which will include recommendations on who to appoint before the Executive Committee on Monday for further deliberations.
The Ghana FA have served notice of their intention to pay mega-dollar to land a quality trainer to be the substantive replacement of Kwesi Appiah.
The GFA however insists it will not over-burden itself with huge financial commitments to the incoming coach and has ask interested applicants to lower their demands to within the range of their budget.
The Executive Committee will ultimately have the final say on who becomes the next Ghana coach.
That decision will be accompanied by the regular source of the coach's remuneration considering the seed money being provided for by headline sponsors of the Black Stars GNPC.
There is however the possibility the GFA may resort to head-hunting once an agreement – especially financial demands – is not reached with any of the shortlisted applicants.