Spio Pleads For Non- Ghanaian Traders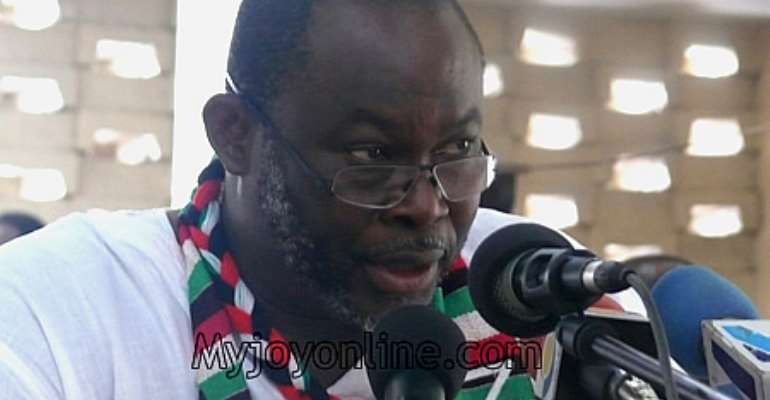 DR. Ekwow Spio-Garbrah , Minister of Trade and Industry, says Ghana must tread cautiously in expelling non-Ghanaians from the country's markets.
According to him, the move may have negative impact on the country, explaining that Ghanaians involved in petty trading in other ECOWAS countries risk losing their livelihood if those countries also enforce the same laws.
The Ministry of Trade recently issued a 30-day ultimatum to non- Ghanaians trading in the retail sector to vacate the markets or face force eviction and prosecution.
The ultimatum has expired, and Ghanaians in the sector represented by the Ghana Union of Traders Associations (GUTA) have started mounting pressure on government to deploy taskforce to clear foreign traders, including Chinese, Lebanese and Indians from the market.
Dr. Spio-Grabrah, who was speaking at a meeting with the heads of agencies under the Ministry of Trade and Industry, cautioned Ghana in dealing with the foreigners in the retail sector, stating that it can prompt a reciprocal action in neighboring countries where Ghanaians trade.
'Even as we point out to the non-Ghanaians that are infringing our laws and to the Ghanaians, who may be accommodating them, let us also be mindful of the potential impact from a reciprocity point of view when it comes to international relations.
'There may be Ghanaians also involved in all kinds of petty trading, shop keeping activities in neighbouring countries and if so happens these countries have similar laws and if they choose to enforce them then we could have some very interesting situations.
'And that is not what we are looking for, where we have tit for tat type activity in the ECOWAS region.'
Nigerians Appeal
Nigerian traders in Ghana have appealed to the Government to reconsider the country's trade legislation that prohibits foreign nationals from undertaking any retail business in Ghana.
'This law is about to have serious consequences on Nigeria trade in Ghana,' Executive President of All Nigeria Community in Ghana (ANC-GH), Moses O.T. Owharo said at a press conference in Accra.
BY Cephas Larbi
[email protected]