Teacher butchered in Bunkrugu dispute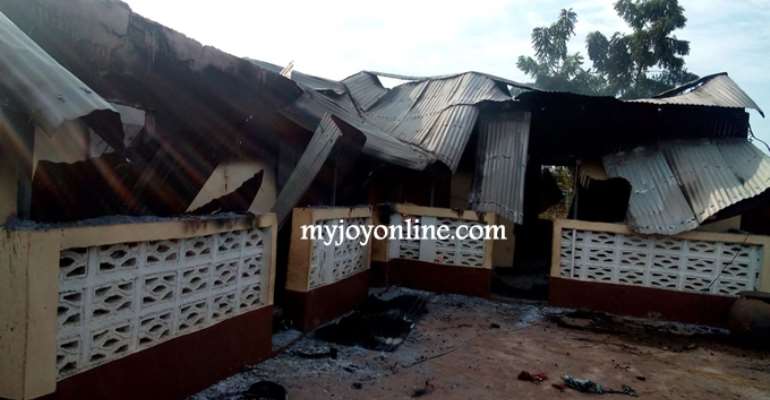 A 35 year old teacher has been butchered to death in the Bunkrugu -Yunyoo District of the Northern Region, following a chieftaincy dispute on Saturday.
The deceased, identified as Amos Nawas was said to have been attacked and killed in his house.
The clash between two Bimobas royal factions - Jamong and Jacob - in Bunkrugu left two others sustaining gunshot wounds.
About 34 houses were also set on fire in the heat of the clash, Joy News Northern Regional correspondent, Hashmin Mohammed reports.
The clash erupted as a result of suspicion of murder.
Apparently, the Jamong faction had discovered the body of a missing 70 year old farmer in the bush.
Based on suspicion that he may have been murdered by the Jacob faction, they mounted a fatal attack on the latter, the result of which was the butchering and subsequent death of Amos.
Public relations officer of the Northern Regional Police command, ASP Ebenezer Tetteh, has confirmed the incident to Joy News, and said it would be treated strictly as criminal case.
Police have since commenced investigations into the matter and ASP Tetteh promised the police will "bring the perpetrators of this heinous crime to book".
He also added that a combined team of police and military personnel has been deployed to the area to restore calm.
The injured are receiving treatment at the Baptist Medical Centre, Nalerigu in the East Mamprusi District. Story by Ghana | Myjoyonline.com| Isaac Essel | [email protected] | twitter @isaacessel