Kenyan Photo Journalist wins 2014 CNN Multi Choice African Journalist award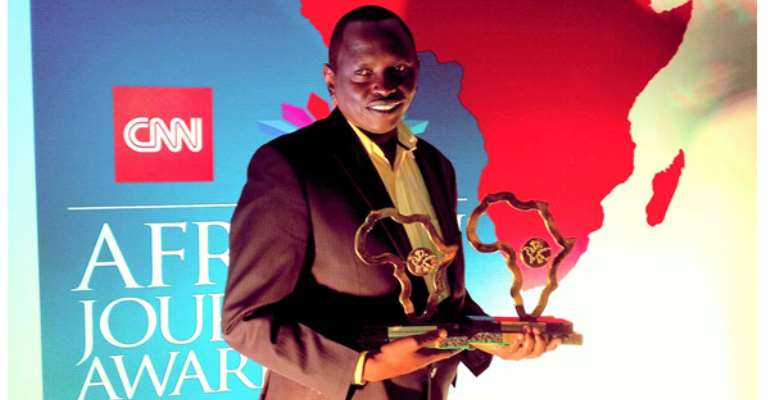 A Kenyan Photo Journalist Joseph Mathenge has been adjudged the 2014 CNN-Multi Choice African Journalist.
Mr. Mathenge's entry titled "Images of Terror" which captured the horrific scenes of the last year's Westgate Shopping Mall Massacre also won the Mohammed Amin Photo journalism award.
Joseph Matenge who is a freelance reporter for the Saturday Nation in Kenya revealed that he was on the way to a function to raise funds for his son who was ill with cancer when he received a distress call from the mall.
He and his son then headed to the mall to help people held by the terrorists and simultaneously captured the terror attack in pictures.
The event held in Tanzanian capital Dar Es Salaam also recognised 11 other finalists from  English, French and Portugese speaking Africa.