A defeated Alan will never campaign for Akufo-Addo - Amaliba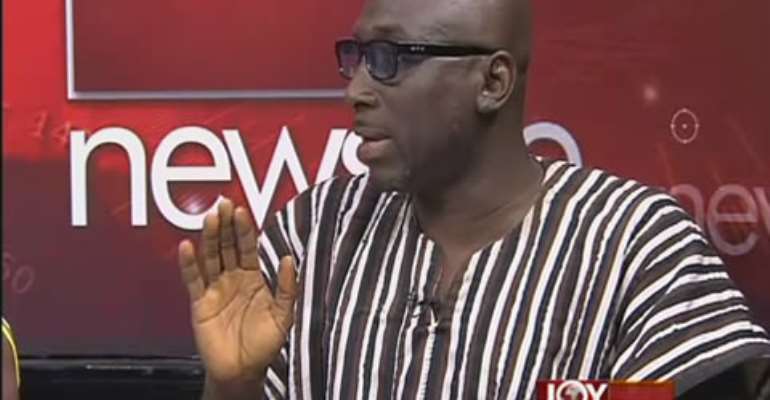 If defeated, NPP flagbearer aspirant, Alan Kwadwo Kyerematen will issue a statement of support for Nana Addo but in his heart, he will not work for his arch rival Nana Akufo-Addo's interest, an NDC lawyer, Abraham Amaliba has said.
The NDC lawyer says he has discerned the heart of Alan Kwadwo Kyerematen and predicted that he will never campaign for his arch-rival Nana Akufo-Addo.
Speaking on Joy FM's news analysis programme Newsfile, Amaliba argued that "in truth and in fact, they will not give their [support].
He said the biggest challenge for the NPP was not electing a flagbearer but engineering a well united polical machinery to wrestle power from the NDC in 2016.
He believes the arch-rivalry between Nana Addo and Alan Kyerematen will be an impediment.
The two candidates have consistently stated that they have a cordial relationship with each other and assured their grassroots to disregard comments that seek to drive a wedge between them.
But Abraham Amaliba, who has stated he is impressed with Alan's campaign, does not see Alan mounting a Nana Addo campaign platform to campaign for the twice defeated presidential candidate.
"I can tell you what will happen, there will be a declaration from Alan supporting and congratulating Nana Akufo-Addo. There will be a news paper publication that we should support him….but you will not see him throwing his weight behind him".
He said ardent followers behind Nana Addo and Alan have made very strong statements and jabs against opposing campaigns which according to him will make cooperation a difficult task.
"Look at the elements behind these two candidates and how they speak. Nana Ohene Ntow [speaking for Alan] and Sir John [speaking for Nana Addo].You don't expect that these people will come together.
Veteran journalist and Editor-In-Chief of the New Crusading Guide newspaper, Abdul Malik Kweku Baako described Amaliba's analysis as a "confusion of thought" and a "self-serving analysis".
Over 141,000 NPP delegates are voting to choose a flagbearer for the 2016 Presidential elections in which Nana Akufo-Addo is heavily tipped to win. Story by Ghana|Myjoyonline.com|Edwin Appiah|[email protected]