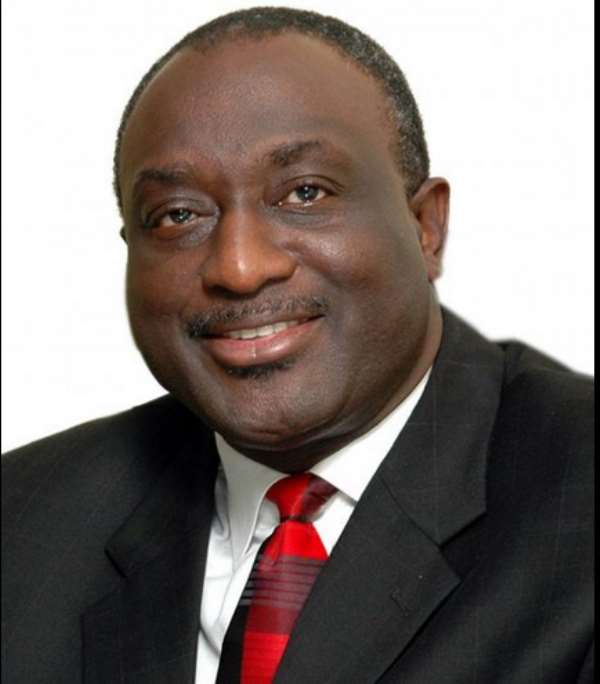 Presidential aspirant of the New Patriotic Party (NPP), Mr. Alan Kyeremanten has expressed optimism that among the three personalities contending for tomorrow's flagbearership race he is the best to bring back the party into power in 2016.
According to him, for the NPP party to win political power in 2016 it is important for the delegates to elect a flag bearer who is appealing not only to the NPP supporters but also to the floating voters.
"For us to win power in 2016 it is important to elect someone who is appealing to non-members of our party, women and the youth and I have what it takes to attract their vote".
"Since 2008, the NPP's votes have been reducing both in our strong hold and in our opponent's strong hold and for us to win power things must change. The delegates must elect someone who will be able to increase our votes in the Ashanti region and also in our opponent's home, Volta region".
Mr. Alan Kyeremanten made this known at a press conference in Accra to round up activities for tomorrow's primaries.
The one time Trade Minister was of the view that the grassroots machinery of the party is critical to the party's winning power in 2016.
"The NPP winning the 2016 election will depend largely on effective grassroots organization and I have promised the delegates that if they give me the nod I will resource them financially to execute the agenda of the party at the grassroots level to give us the power we need".
He said it is imperative for the delegates to elect someone who can do the job and his track records show that he has the abilities and capabilities to move Ghana forward.
Mr. Kyeremanten said Ghana needs a transformational leader to provide job for the people and he sees himself as that transformational leader that Ghana needs.
He said his presidency will see economic transformation were value will be added to our raw materials, promote export and reduce import.
He commends government for the effort in supporting the pharmaceutical companies saying it will be beneficial to the party at the long run.
He was of the view that government cannot move this nation forward but a robust private sector with support from government.