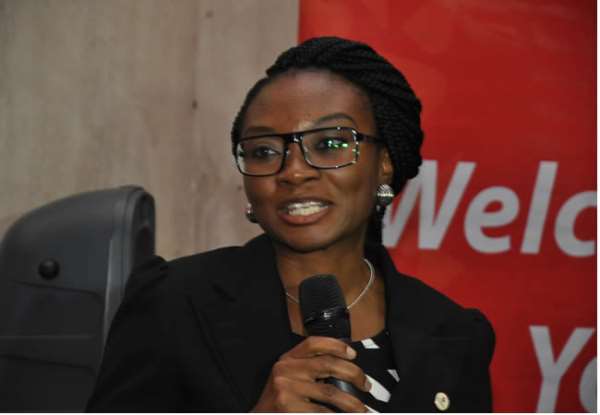 MoneyGram on Monday, 13th of October, launched its outbound services transfer service from Nigeria. 
The service, popularly known as 'Naija Sends' allows Nigerians to send money to Ghana, UK, USA, Italy, Ivory Coast, Saudi Arabia, Germany and over 200 countries on all continents from Nigeria. Relatives will receive transferred money in the receiving country's currency. 
The new MoneyGram 'Naija Sends' service was launched via a couple of events in Lagos at UBA and Access Bank. 
Naija Sends will be of huge benefit to the significant Nigerian Diaspora in Ghana. This is especially true for the large population of Nigeria Students in Ghana who require regular transfers from their parents for their fee payments and upkeep.  
The first outbound transfer for "Naija Sends" was done by Mr. Phillips Oduoza, Group Managing Director of UBA Group to Mr. Usman Isiaka, Deputy Managing Director of UBA Ghana.  
Speaking about the service, Mrs. Kemi Okusanya, MoneyGram Regional Manager, Anglophone West Africa, said the launch of 'Naija Sends' has further deepened the brand's reach and service in Nigeria and across West Africa.  
In her remarks, she noted "over the last two decades MoneyGram has facilitated over 15 million transactions in Nigeria, enabling safe, convenient and reliable transfer of funds from the Nigeria Diaspora to their loved ones. As Africa's largest economy, with over 10 million migrants we are glad we are able to offer this service in Nigeria".   
The gathering was unanimous in praise for the Central Bank of Nigeria (CBN) for this bold move. 
An industry expert noted: "The CBN policy to allow outbound traffic by the key MTO's is good. Enabling over-the-counter sends is aligned with the financial inclusion agenda of the Nigerian economy and it moves a huge chunk of transfers from this country into the formal Sector, allowing the CBN to better track and report this traffic. In addition, the Federal Government will gain from VAT revenue it would have otherwise lost. 
In addition, customers no longer have to risk losing money using shady characters for transfers."
Mr. Kofi Akyea, Senior Marketing Manager for MoneyGram Anglophone West Africa in his remarks said "with over 300,000 locations in over 200 countries, the best choice for Nigerian's sending money abroad to loved ones is on MoneyGram Naija Sends".
In Ghana, MoneyGram "Naija Sends" can be received in over 1,600 MoneyGram partner locations nationwide.