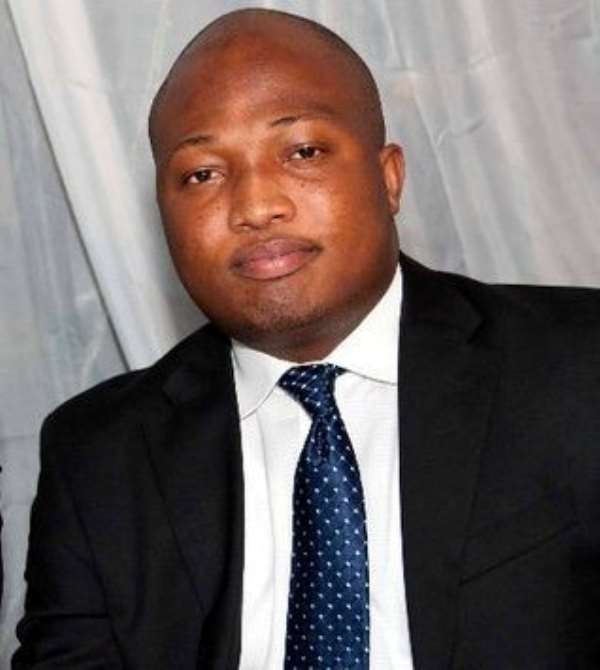 The Deputy Minister of Education in charge of tertiary education, Hon. Samuel Okudzeto Ablakwa, has called for a close working relationship between his ministry and the student front.
He made these remarks when he addressed the handing-over ceremony of the Ghana Union of Professional Student (GUPS) Saturday 11thOctober at the auditorium of the University of Professional Studies, Accra (UPSA).
The handing over ceremony was under the theme "Positive Contribution towards our Economic Challenges: the role of Professional Students."
Hon. Ablakwa also used the ceremony to call on the new leadership of GUPS to work tirelessly to bring back the Ghana National Union of Polytechnic Students (GNUPS) into the fold of the National Union of Ghana Students (NUGS) of which GUPS is a member. He further urged them to extend an olive branch to GNUPS so that the student front could speak with one voice.
He also dismissed suspicions that the political elites are doing everything possible to weaken the student front, noting that a weak student front does not help in shaping the discourse of national debate and growth.
In addition, he also noted that it is only when the student front is not vibrant that you wouldn't know if government policies sit well with the student movement or not.
Touching on other education related issues, Mr. Ablakwa bemoaned the over reliance on GetFund for every infrastructural development in the education sector. According to him, GetFund is just a supporting fund and that heads of public tertiary institutions must be innovative in their revenue drive.
Delivering his handing over speech, the immediate past president of GUPS, Mr. Steve Salifu, said under his watch a number of reforms were taken to rebrand the body. These include the creation of the GUPS website, media tours and interviews, press briefings and twenty five (25) press releases which touched on various national issues of interest.
In addition, he noted the instrumental role his leadership played in securing a land on which the School of Social Works' new campus will be located.