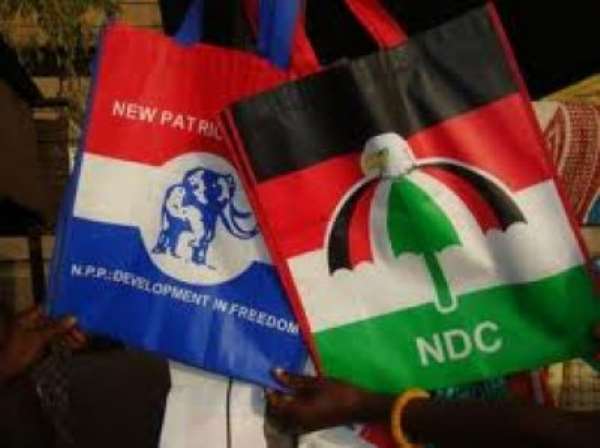 Even though it is ascertained that President Mahama ever studied in Moscow and Hon. Bagbin ever taught in a Sukh Jumah, a suburb of Tripoli, their America is still being disputed. Mahama's France may just be a "conjecture" because of popular holiday visits to that country. It was partly on international exposer but more on justice and rule of law in Ghana that I wrote an article.
I published that article in the heat of Ghana's land mark hearing on the legitimacy of John Mahama as President, following a barrage of accusations of international exposure and work experience of young people for leadership positions. Contradictory enough Mills himself said he had no regrets for appointing young ministers. Mahama quite similarly followed suit to appoint a number of youth into senior government positions, most of which are said to still be schooling (about 72%). I write without prejudice to their higher learning.
I must repeat the constitution clearly states a minimum age of 21 for ministerial appointments but silent on limits for ambassadorial and DCE appointments. Then I even jokingly thought one day someone like the nine years old peace ambassador, Angela Micheal could be honoured as such: UN or Ghana's ambassador to a particular nation: a special circumstance. The youngest Ambassador in the world may just be thirty two years or younger.
In connection with that, this minimum age derived from Member of Parliament qualification, I also thought was not practically feasible until I heard of the 19-year-old Ugandan "juvenile' politician Proscovia Oromait who took after her father; I had personally pegged it at twenty three. Then I considered my own development at twenty one and the political pedigree of this young girl.
Well, she was granted the opportunity by party members who so honoured her as she took up the mantle of anticorruption promising to fulfill her father's campaign manifesto after the latter demise. There were the usual criticisms from the opposition but they could not undo democracy as she was duly elected in the National Resistance Movement. The same would have gone through were she matured enough to take up a ministerial portfolio. If she is willing to learn fine! Enough with that!
In the early 1950s Mathew Mbu, a young Nigerian from Cross Rivers State was appointed Minister of Labour in the transition and Pre-independent Africa most populous nation. He had a lot of marvelous credentials consequently and could be judged "did good in the sight of the Lord" in Bible terms. Today, the youngest minister in Good Luck Jonathan Government is 33 years. I don't know whether he charged like Haruna Iddrisu and Okudjatoe of Ghana or it was willingly bestowed on him as a merit. There can sometimes be a tug of war there in this quest for supremacy, and the fear of grooming leaders to be better than us in the future.
In South Africa, Nduduzi Manana was additionally blessed with a deputy ministerial position at tender age 28 following his Mpship at 25 and longtime work in the ANC.(Okudjatoe meanwhile claims to be the youngest deputy minister in Africa). Mr. Manana had originally planned to be history teacher but turned into a legislator and member of the executive to make useful and larger inputs into the development of the Rainbow nation.
Quite far away, I had earlier intended to add Kim Jong Un's name to a publication dubbed The Battle of the Titans in defence of youth in special cases to hold up leadership positions. I do agree with Idi Hong, youngest minister in Yar' Adua's government, that they would certainly be shielded by the older ones. Over 70% of the electorates in Ghana are under 30 years old; it would therefore be a disservice to totally neglect them in the governance process. I am however against the extravagant behavior and politics of insults that many trade in. Mills himself ever gave a catalogue of his own men on this phenomenon in a state of the nation address. The youth are so well versed in this insinuation enterprise that Rawlings himself is being reduced to cow dung as the youth in his own NDC no longer fear him as in the military juntas and the early part of his civilian regime. But Rawlings seem quite exasperated with culture of the bygone days but he has no authority to act. And he must learn to swallow his cough. This youthful Jong Un after becoming a party leader took over from his father to become the premier of South Korea in his late twenties. He was certainly not from dry background like Nkrumah, anyway.
I have often maintained that it is high time we started looking for performers instead of mere experienced people. In this light leadership trainers will have new challenges and ought to do their work well.
Monarchs in ancient times could be under 10 years of age. I thought this was antiquated history. But today we have ruling monarchs in Uganda and Southern Africa who were installed while they were juveniles and their parents groomed them in royal lifestyles until they started taking decisions themselves. This is not what I advocate for in modern governance since the two institutions are quite different. And I go by what the law says.
Other big names of youth in politics abound in the continent and elsewhere. I shall return with finer details someday.
This is the "dozenth" publication on the government nonsense that has turned me into quite a regular columnist on news websites. Like Mills I will also want to catalogue the various headings here so they could be treated as a unit for sake of those who need indebt knowledge about the oppression, illegalities and indiscretions of the Mills-Mahama-Amissah Arthur regime.
1. The Battle of the Titans IIhttp://www.google.com.gh/
2. Ghana and The Rule of Law I
3. Ghana and the Rule of Law II
4. More Gargantuan Crimes: Bagbin & Others
5. NDC Mournful Litany
6. Introduction to NDC song of sorrow
7. Government by Magic Spell
8. Freedom Fighter: Memories of the Wasted Years in West Africa
9. Is Justice & the Rule of Law in Ghana a Mirage?
10. State of the Nation Address: A Critical Piece
11. Has President Mahama Resigned?
12. The Youth and Politics I (In hand/ In view)
13. The Youth and Politics II
14. Arbitrary Economy: Mahama's Government
15. Ghana's Rotten Legal System
16. The Youth and Politics III(pending)
The youth have been so important that every party devotes a role to the Youth who play it full well knowing they can be usurped or overtaken by many on the queue if they fail in their duty.
This piece is but a harbinger. We watch out for a day when they will truly emerge and what excuse they will have to give for the blatant violations, indiscretions, abuse of power, and causing of financial loss to the state and the gains thereof, if any.