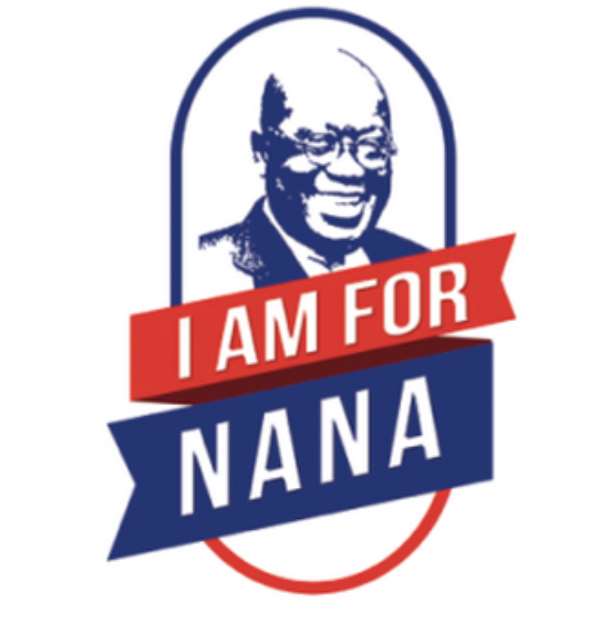 Nana Addo Dankwa Akufo-Addo has suffered no health relapse as being alleged by his detractors, Eugene Arhin, Press Secretary to the New Patriotic Party (NPP) stalwart has said.
'He has been on the campaign trail as scheduled in his bid to be elected the 2016 Presidential Candidate of the New Patriotic Party on October 18, 2014,' Mr Arhin said in a release in reaction to a publication last Monday by one of the ruling NDC propaganda tabloids, The Republic , which was also reproduced and widely circulated on Ghanaweb , an internet site.
Mr Arhin said Nana Akufo-Addo concluded his campaign in the Brong Ahafo Region on Monday and was now in the Ashanti Region, from where he was set to move to the Eastern Region.
'The only worrying signal must be in the camps of those who wish him ill,' the Press Secretary said.
 
 
70 Versus 75
He said Nana Akufo-Addo is not 75 years old, neither is he over 75 as alleged by the newspaper.
'He celebrated his 70 th  birthday last March and we thank God for his life and well-meaning Ghanaians continue to pray for long life for him, knowing the plans he has for our dear nation.'
 
False Hospital Visit
The release dismissed the publication that Nana Akufo-Addo was rushed to the Korle Bu Teaching Hospital or any other hospital for medical observation last Tuesday, saying, 'that claim is a complete fabrication.'
'Nana Akufo-Addo has not stayed overnight at Korle Bu or any other hospital since returning to Ghana in March to launch his campaign,' he said, adding that it was false for the newspaper to publish that the 2012 NPP presidential candidate had a kidney problem when they knew it was palpably false.
The release also dismissed claim by the newspaper that Nana Akufo-Addo was advised by doctors to be flown out for treatment and said 'he hadn't been to see any doctor as alleged.'
'For the avoidance of doubt, he has no scheduled trip abroad for any medical treatment.
He has no heart condition that would necessitate being flown out for treatment.'
 
Octogenarian
The release said the claim by the NDC newspaper that Nana Akufo-Addo is not an octogenarian was false, saying, 'an octogenarian is a person between the age of 80 and 89 and this claim further exposes the undignified agenda of the paper.'
'The 70-year-old they claim in the story that he is 75 has been elevated in the same story to be in his 80s,' the release noted.
 
Nana's Itinerary
'He has not travelled abroad recently for any medical treatment. Since his return from the United Kingdom in March this year, he has been abroad on three occasions: to Nigeria, on March 25, where he went as guest speaker at Verdant Zeal's 3 rd Innovention Lecture series in Lagos; to South Africa, from May 1 to May 18, where he led the Commonwealth Observer Mission to the South African general elections of 7 th May; and to England on 20 th June for a ten-day visit.'
The release further said in the course of the election petition, Nana Akufo-Addo's office issued a statement that he was going to London for scheduled engagements, including a medical check-up, which could not be varied, adding that 'the whole world knows that he did not abandon the case and made arrangements to be fully represented in his absence.'
 
The Assurance
'We have taken the trouble to answer these falsehoods in detail, in the hope that it will put to rest all these wishful speculations by malicious opponents. We believe the good people of Ghana will see these falsehoods for what they are, even when efforts continue to be made to manufacture them,' the release said.
The release assured that Nana Akufo-Addo was confident of the strength of his message, vision, candidacy, and body, adding that 'by the grace of God, he will win, first, the endorsement of his party on October 18 and in the 2016 general elections Ghanaians will go on to give him the opportunity to serve as President to realise his great vision for his beloved country.'