NSS Board Won't Be Dissolved—Ablakwa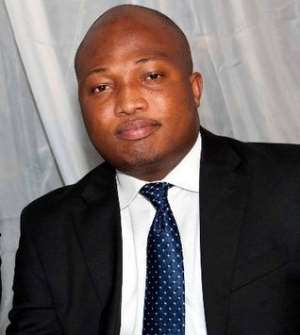 The Deputy Minister of Education, Samuel Okudzeto Ablakwa has jumped to the defense of the Governing Board of the National Service Scheme (NSS) saying they did nothing wrong.
According to the Minister, the preliminary report from the Bureau of National Investigations (BNI) did not indict the Board and thus it will be unfair to dissolve it.
"…Their [NSS Board] continued existence or operations will not necessarily affect ongoing investigations. If National Security thought so, they would have communicated that to us, and the Board would have been asked to step aside," he explained.
Investigations initiated on the scheme by the Bureau of National Investigations (BNI) indicate that about Ghc7.9 million was paid to 22,612 non-existent national service persons in more than 100 districts in July 2014.
According to the findings, the NSS Director, Alhaji Imoro Alhassan allegedly tried to bribe the investigators with a sum of Ghc100,000 in an attempt to silence the BNI team.
The publication of the findings has generated public outcry with several individuals and groups asking for the dissolution of the Board.
The pressure group, Forum for Governance and Justice (FGJ) asked president John Mahama to immediately dissolve the Governing Board of the Scheme because members cannot absolve themselves from the recent rot discovered at the Secretariat, but the Deputy Minister disagrees.
According to him, there is no evidence that the board is complicit in the scam or will impede the ongoing investigations by the security agencies.
He also stated that "government has no intentions of closing down the National Service Scheme now."
"We expect governing Board to hold the fort, …manage affairs, clean up the system and carry out reforms which will certainly be required."