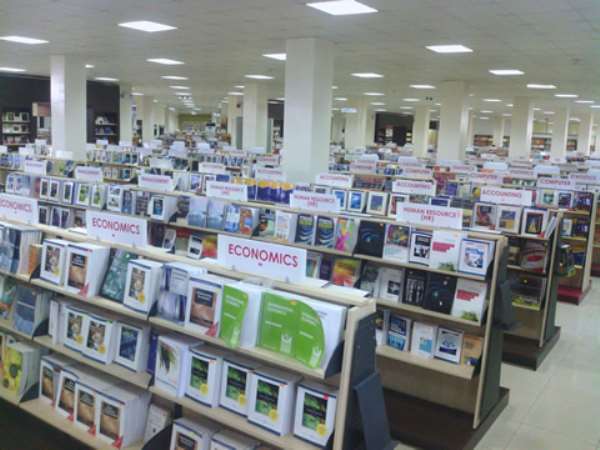 EPP's bookstore at the Legon Mall in Accra stocks the widest range of books than most bookshops in Ghana, but in addition to this the store is a haven for book lovers.
The bookshop, opposite the University of Ghana is the largest of all 15 EPP Book Service's shops with more than 3,000 square meters of display space.
With books ranging from secondary and university education textbooks, self help titles, books on development, children's readers, general children's school books, to bestselling novels, plus much more, it is no wonder  EPP describes the shop as the biggest in all of Africa.
The shop also has a gaming centre and a play area children and teenagers, and a cafeteria. There are also carefully positioned comfortable sits for readers.
Speaking to Myjoyonline.com General Manager  of the bookshop, Millicent Brookman-Amissah, said design of the shop was informed by a quest to make it appealing to students, professionals and even housewives who love books.
EPP Books Services was established on July 28, 1991 with operations starting as a small bookshop at a small corner in Accra.
The bookshop which started with a space of not more than 20 square metres has grown into a chain of bookshops spreading across the West African sub region -- Nigeria, Sierra Leone and Liberia.
The Ghanaian company has plans to of opening more bookshops in Cote d'voire, Burkina Faso and Benin.
"We are booksellers with a distinct character.  We also have our own publications.  Two of our titles for Primary Schools and Junior High Schools have been adopted by the Ministry of Education and currently used as school textbooks in Ghanaian schools", Millicent Brookman-Amissah said.
EPP Books also sell books on wholesale. Story by Ghana | Myjoyonline.com | George Nyavor | [email protected]