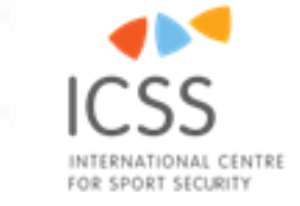 ICSS and UNESCO to host first technical meeting to confront the manipulation of sport competitions
Special Ministerial Forum on Sport Integrity brings together sport ministers and international organisations
London, England; 6th October 2014: Speaking at the opening of Securing Sport 2014, Mohammed Hanzab (ICSS President) has today underlined the ICSS's commitment to protecting sport by hosting two milestone events to coordinate international efforts and enhance policy in the area of sport integrity.

As part of its drive to safeguard sport against the unprecedented threat from corruption, match-fixing and sport betting fraud, the ICSS will partner with the United Nations Educational, Scientific and Cultural Organization (UNESCO) to host around 100 government officials, technical experts and leaders in sport at a special technical meeting in Doha in the first half of 2015.
This landmark meeting will be the first time international experts meet to implement the detailed recommendations on the manipulation of sport competitions outlined within the 'Declaration of Berlin'.
Hailed as a 'beacon for future national and international sports policy', the 'Declaration of Berlin' was adopted by 600 participants from 121 countries at the 5th UNESCO World Sport Ministers Conference (MINEPS V) in May 2013. It seeks to improve and enhance international cooperation between governments and all other sport stakeholders on issues of access, investment and integrity of sport.
Some of the key measures that 'the Declaration of Berlin' has called for include:
Improved sports governance
A zero-tolerance policy within the sport movement, especially against doping and the manipulation of sports competitions
Greater collaboration in the early detection of manipulation
Preventive measures and monitoring in accordance with national and international law
An effective, proportionate disciplinary regulation, and a range of preventive measures

During his opening speech at Securing Sport 2014, Mohammed Hanzab, ICSS President, said:
"Sport is now under threat in a way unprecedented in its history and the response to these threats must be united, international, and bold.
"I am proud that the ICSS will host the initial technical meeting alongside our partners at UNESCO, which will be the first significant stepping-stone towards realising the vision of MINEPS V and will, for the first time, bring senior government officials, technical experts and leaders in sport together in one room to make the recommendations made on the manipulation of sport competitions in the 'Declaration of Berlin' a reality.
"This meeting of international experts will play an important part in the ICSS's drive to mobilise international efforts and enhance the integrity and credibility of sport."
The ICSS also hosted a special closed doors meeting at Securing Sport 2014 on sports corruption, which was attended by sports ministers from Portugal, Singapore, Cape Verde and Angola, international organisations including UNESCO, Council of Europe, WADA, Commonwealth Secretariat, OECD and international experts. The forum examined issues involving corruption in sport and overcoming barriers to international co-operation on sports integrity issues.
In the meeting, participants agreed, in their personal capacity, on the importance of follow-up to principles and requests set out in, and moving to practical implementation of international conventions and instruments such as the Declaration of Berlin and the Council of Europe's Convention on the Manipulation of Sports Competitions.
In particular, the meeting highlighted as a priority the desire to:
implement education programs and capacity building initiatives;
support, including the provision of external expertise and best practice models, countries and regions to assist them in the creation of national integrity platforms; and
cross-institutional and regional collaboration in creating work programs to preserve the integrity of sport;
Speaking on the ministerial forum, Hanzab added:

"Securing Sport 2014 has today gathered individuals with the power, will, and determination to see that international sport moves in the right direction in the future.
"This special ministerial forum was another important step in engaging key countries and regions, international experts and sport ministers and ensuring that protecting the integrity of sport continues to stay high on the agenda.
He concluded:

"We are all custodians of sport and we owe it to every athlete and sport fan to protect its integrity and credibility so we can nurture the next generation of sport's leaders."

BACKGROUND INFORMATION

About the International Centre for Sport Security (ICSS)
The ICSS is an international, independent and not-for-profit organisation. With an aim to improve security, safety and integrity throughout the world of sport; the ICSS works with governments, federations, clubs, leagues and event organisers.
The ICSS provides expertise, services and global knowledge - advising on event and venue safety, strategic security and investigations into corruption in sport.
For more details please visit www.theicss.orgor follow us on twitter at @The_ICSS
About UNESCO

The United Nations Educational, Scientific and Cultural Organization (UNESCO) provides the Secretariat for the International Convention against Doping in Sport, ratified by over 170 Member States of UNESCO.
In May 2013, UNESCO's 5th World Conference of Sport Ministers adopted a set of detailed recommendations concerning all major issues in the field of sport and physical education policy, notably with respect to the protection of sport integrity.
UNESCO assists Member States in implementing these recommendations.
For further details or for any further media enquiries about Securing Sport 2014, please contact:
Will Shand
ICSS
[email protected]
+974 333 416 55 / +44 77 52 73 1548

Will Shand
Manager - Communications and PR
Communications and PR