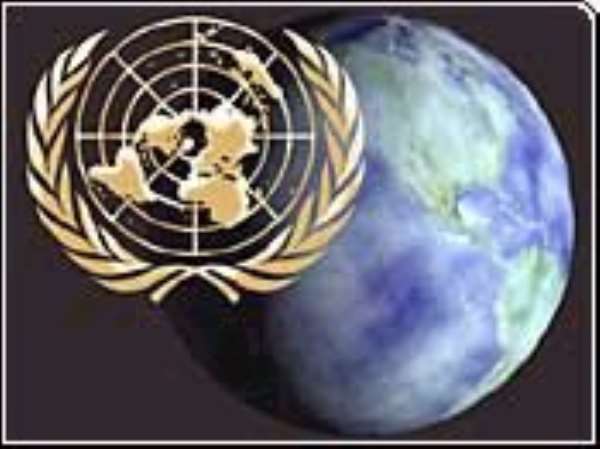 Yoggu (N/R), June 19, GNA - The United Nations Children's Fund (UNICEF) has spent 159.3 million cedis to improve school infrastructure in some selected schools in the Tolon/Kumbungu District. The investment involves cladding of nine pavilions and the construction of toilets and urinal pits.
Mr Alhassan Baako, the District Chief Executive (DCE), announced this at the inauguration of one of the pavilions for Yoggu Primary School.
He said it was the intention of the government and its development partners to improve school infrastructure in the District to make education accessible and affordable to all. Mr Baako said the District had been provided with 71 school buildings at the cost of 15 billion cedis and urged parents to take advantage of the facilities to ensure that all children of school going age are enrolled.
The DCE commended UNICEF for contracting World Vision Ghana (WVG) to construct 20 boreholes in 15 guinea worm endemic communities as part of efforts to eradicate the water borne disease. He said eight of the boreholes had dried up, and requested that the Hydrological Department should rectify the situation to prevent the affected communities from being infected with guinea worm Cyclops. Mr Bonzali Isaac Alpa, District Director of Education, said the pavilions had offered classroom shelter for about 945 pupils who, hitherto, were having classes in the open.
He urged the beneficiary communities to maintain the facilities. Dr Augustine Agu, Head of UNICEF Education Unit in Ghana, said the quality of life in the district would depend on education and not on its size or population.