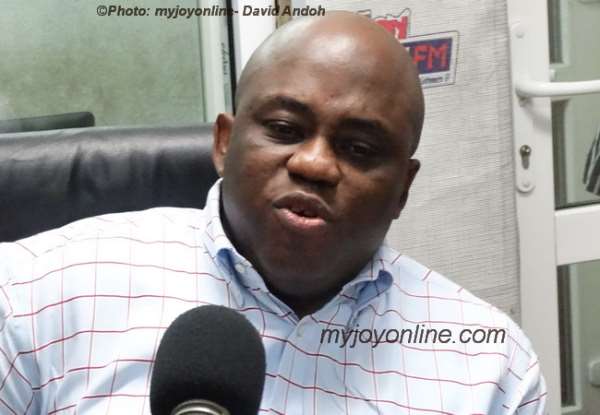 Deputy Health Minister, Dr. Victor Bampoe has disclosed that the Noguchi Memorial Institute for Medical Research is not the only medical facility in the country that can test for Ebola.
According to him, contrary to widely held beliefs, there are several other facilities in all the regions of the country fully equipped to test Ebola blood samples.
Speaking on Joy FM and Multi-TV's news analysis programme, Newsfile Saturday, Dr. Bampoe noted that the Noguchi Memorial Institute for Medical Research has been the prime facility for testing samples from about 100 suspected cases so far because of protocol reasons.
Noguchi is "one of our centres of excellence. Across the country we have reference laboratories that if potentially we were to do these tests we can do it," he explained.
The Deputy Health Minister said reference laboratories in Kumasi, Sunyani, Tamale and a host of others can handle tests but Noguchi is used because "at the current time, this is the protocol, that the blood samples be brought to Accra for the test to be done."
So far, "100 suspected cases have been dealt with by Nugochi. For me that is the mark of a working health system…blood samples were taken, were brought to Nugochi fortunately up until now they've been negative," he said.
The Ebola virus is currently spreading across West Africa and is believed to have killed over 3,000 people in Guinea, Liberia, Sierra Leone and Nigeria since the outbreak began in February, according to the World Health Organisation.
Dr. Bampoe assured that the country has put in place active measures to handle Ebola cases revealing that Ghana has a three-pillar response - Public education, securing our boarders with active surveillance and getting ready for case management.
Some officials, he added, on Friday paid a visit to the Tema Treatment Centre, "which is a state-of-the-art centre to deal with Ebola."
He said the ministry has also started distributing Personal Protective Equipment (PPE) to health workers.
According to the Deputy Health Minister, things have changed, "we've moved very rapidly to ensure that if Ebola is coming we will be ready. First of all that it should not come and if it comes, we will be ready to deal with it."
The ministry has planned series of training starting next week for health workers, he added. Story by Ghana | Myjoyonline.com | Ernest Dela Aglanu (Twitter: @delaXdela / Instagram: citizendela)