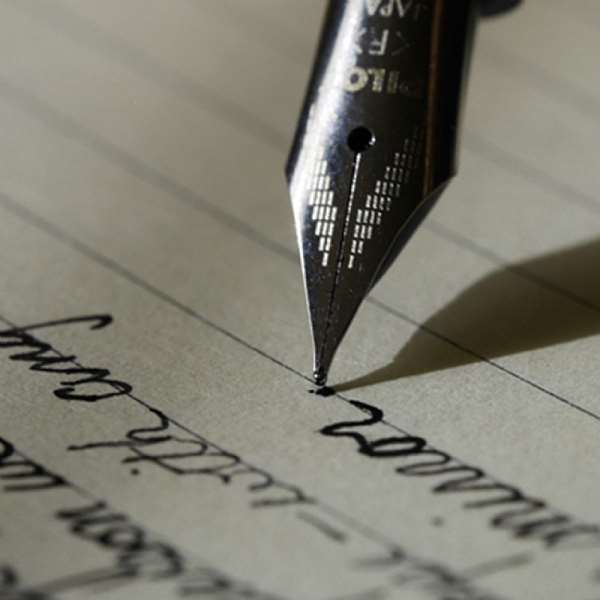 It wasn't that he scored three goals for arsenal against Galatasaray in the European Champions League on wednesday October the first 2014 - watched by millions of soccer fans around the world - that has made Danny welbeck a household name in the United Kingdom right now.
No - a lot more goals have been scored by individuals in British and world football.
It was the style with which Welbeck did it that stuck ion the mind.
Each goal showed him to be a nimble predator in a striker's position.
Each was scored in a fast, volatile situation in which anything could go wrong. Defenders were desperately lounging at him from all sides. The goal-keeper was making himself bigger by throwing himself forward.
In order to score, Welbeck had to show balance, fitness and accuracy -all together! And each time, he passed all the tests.
The first goal was a perfect 'suliya' of the type that Ghanaian fans love so much: he deftly tapped the ball through the legs of the goalkeeper. It was low, it was well targeted and it was deadly.
The goalkeeper Was left sprawling on the ground.
Danny Welbeck
Danny Welbeck stretched out his hands and ran down the field.
Arsenal fans responded with a mighty roar of approbation.
Those who had doubted the wisdom of Arsene Wenger spending sixteen million pounds on a lad that Manchester United had been leaving on the bench, now chorused that 'another Thierry Henry has arrived at Highbury'.
The second and third goals were also beautifully crafted. Each was a low shot. Each could easily have been saved by the goalkeeper if Welbeck had lost his nerve or balance. But he was as cool as a cucumber in each instance.
With the third, he, of course, garnered a hat-trick. Now, British sports writers and commentators love a hattrick as much as they love nothing else. Well, except maybe the word 'first'.
And since it was the first time that 24-year-old Welbeck had scored a hattrick in his career, you can easily understand why he is currently, King of British Football, bar none - in the columns of the sporting Press, of course.
Paul Scholes, who was a teammate of Welbeck's at Manchester United for several years, describes Welbeck as more useful as a player to the team than Man U goal legends Ruud van Nistelrooy and Andy Cole. This is because those two former Man U goal-merchants were more obsessed with how many goals they scored, than their contribution to the victories of their team.
Scholes explained: 'Perhaps if Welbeck had been less willing to do all that running and pressing, he would have scored more goals in his career.'
Other commentators agree that Welbeck never seems to give up the ball, and that he always tries to 'win the ball back'. Which leaves him a bit tired and probably, less lethal as a goal-scorer, but, of course, makes him a great team-mate of the sort Scholes would appreciate.
Indeed, Welbeck - despite scoring a fantastic 'back-heel' shot for England in an international match, had become a bit of a joke to some fans, especially Manchester United fans.
And, sadly, Man U officials. They said he was a "disappointing" player. And they sold him to Arsenal, where he immediately came under pressure, trying to prove to Arsenal fans that the 16 million pounds the stingy Arsene Wenger had spent on him was anything but a waste.
Now, he has proved them all wrong. Wenger has done it again - by unhinging a soccer genius suppressed through the under-appreciation of hos talents.
All those who had sneered that he would never be able to score a hattrick, are eating crow right now. He has turned their own jokes against them.
He asks: how can a player score goals if he is played out of position? (Man U used to put him on either the right flank or the left flank, allowing players like Wayne Rooney to overshadow him in the striker department.)
Now, that Wenger has shown what can be got out of him if he is given his head as Number One striker, they are rolling back their criticism of Welbeck: a new King in town always enjoys the attentions of the mob, even if they had booed him before he mounted the throne! It is all very delightful, and Danny Welbeck is savouring it.
Daniel Nii Tackie Mensah Welbeck - that is his full name - was born to Ghanaian parents working in the UK as social workers: Victor and Elizabeth Welbeck. The Ghana FA reportedly tried to sign him up before he played for England at junior level.
Ironically, he made his England début as a late sub in the home friendly against Ghana in March 2011.
He was booed (!) by some of the Ghanaian fans - out of disappointment that he'd chosen to play for England. This was only natural, for his surname reminds people of the first National Propaganda Secretary of Dr Kwame Nkrumah's Convention People's Party, Nathaniel Azarko Welbeck.
Danny has two brothers, one of whom, Chris, is said to be the master-mind who piloted Danny to Manchester United (at the age of six!) and then deftly negotiated for Danny to be loaned to Preston North End and another team, where he acquired a lot of the playing experience he wasn't getting at Man U.
What if our modern FA bosses had been as astute as Ohene Djan had been in his time? I envision that we would probably have had Danny Welbeck playing alongside our other untouchables, Mario Balotelli and Jerome Boateng, in Ghanaian colours.
Very often, Ghana's search for greatness turns out to be an unfulfilled dream. People think first of their pockets, instead of their nation's glory.
Nevertheless, the genes will shine through, and whether football geniuses with Ghanaian blood are allowed by circumstances to play in our national colours or not, everyone will know their connection to Ghana. Just search for Danny Welbeck on Google - and it's there: first-class footballer, with Ghanaian parents!
It's not his fault that we couldn't entice him away to play for us. It's the fault of our own lack of imagination, and probably, our corruption and selfishness.
www.cameronduodu.com