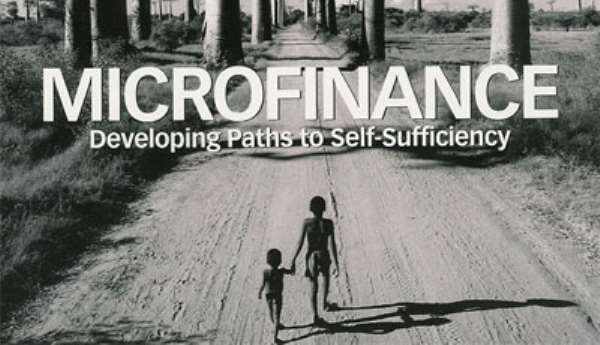 Ghana's microfinance industry has within the past two years experienced a storm that left over 60 companies collapsing and others going into financial distress.
The burst of the once bubbling industry left most clients losing their savings and investments as some workers also lost their jobs.
"I wouldn't say the storm is over but it is settling and so it calls for a lot of work, attention and also caution," stated Collins Amponsah-Mensah, National Chairman of the Ghana Association of Microfinance Companies (GAMC).
A study conducted by the Association indicates most operators failed to apply the principles of financial intermediation.
"Some will take money from the public and instead of lending it, they thought it was risky and so invested in other ventures without taking into consideration maturity, and so in some cases you see [firms] borrowing short term and then investing long term in other projects that had gestations that were long term," observed Mr. Amponsah-Mensah.
This, he noted, created liquidity gaps which rendered some firms unable to honor payment of funds to depositors upon maturity.
Rising cost of operations without corresponding increase in revenue base also affected the microfinance companies' ability to stay in business.
The GAMC Chair added that effective regulation and supervision of the sector was also a factor for the burst – as some firms attempted to beat restrictions on multi-branching.
"But now since the regulation requires that you have an active Board. We are encouraging members to make sure that they have their Boards in place – people who can help them to drive the process," said Mr. Amponsah-Mensah.
One of the major hurdles to overcome is restoring public confidence in the industry.
A number of traders and account holders lost their savings during the distress period. "It is very difficult for us to trust them again," said an aggrieved trader at the Kumasi Central Market.
Mr. Amponsah-Mensah has acknowledged a lot of things went wrong because of inexperience. He however says the industry is turning over a new leaf as managers and other staff are exposed to new knowledge in banking and microfinance.
"Anytime there is a storm, then the ground also becomes slippery when the storm is over; so it has to be managed. We are managing this through education, sharing experience of the past and then seeing how we mitigate some of the things that we could have managed before 2013," he said.
He has appealed to the public to build trust and confidence in the companies because "for the 70% that is unbanked, it's the microfinance companies that can provide financial services to them."
The GAMC also wants the government to create a Microfinance Fund to support for the sector to surmount its liquidity challenges.