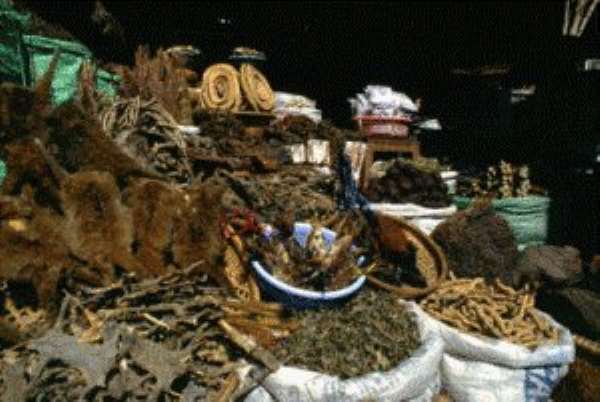 Traditional Medicine pix
Koforidua, Oct 2, GNA - Ghanaians have been urged to patronize traditional medicine to help improve the economy.
The Eastern Regional Chairman of the Traditional Healers Association, Mr Kingsley Nkansah made the call in Koforidua during the launch of a new product of Boafo Herbal Centre, Boafo Bitters, to reduce menstrual pains in women and enhance the sexual performance of men with sexual weakness.
Mr Nkansah called for support for people in the private sector, to enable them contribute their quota to the economic development of the country.
Nene Kwadwo Bonsu, of the Upper Manya Krobo Traditional Council, threw a challenge to the herbal centre to put in much effort to establish a modern clinic.
Nene Bonsu said establishing the clinic will help them treat more patients in the country.
He urged Ghanaians to patronize traditional medicine, because most people the world over are turning to the use of herbs.
GNA EN-GB X-NONE X-NONE