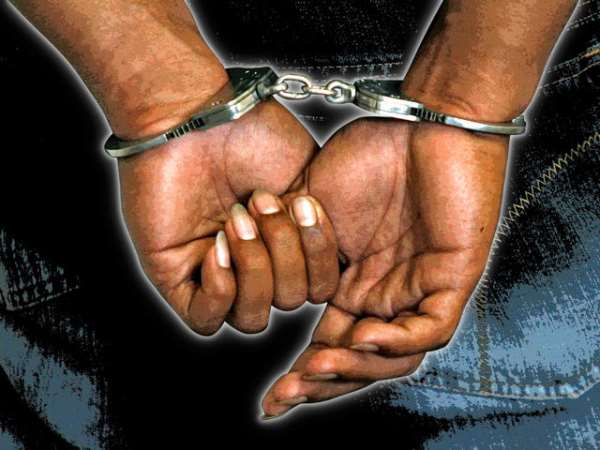 Arrested n
Nsawam - Adoagyiri October 2, GNA- Patrick Kofi, a 38-year old notorious criminal who was convicted at Begro for stealing goats, about three months ago, has been arrested by the Nsawam Police for stealing three   sheep and one   goat, belonging to Mr. Emmanuel Kuwornu Managing Director of Guest Farm (GIFSONS LTD) at Ntoaso near Nsawam - Adoagyiri.
Briefing the Ghana News Agency at the Nsawam Police Station, Assistant Superintendent of Police (ASP). Stephen Addom, Nsawam District Crime Officer, said Kofi was arrested at Okantah on the Suhum road, awaiting a vehicle to convey the animals to Accra for sale.
According to ASP. Addom, Mr   Kuwornu,   owner of the animals, said because he wanted to steal   the animals,   Kofi deliberately requested   for employment at the company, and barely three days after his appointment, broke into the pen of the animals and stole the four animals in the   early hours of Thursday.
ASP Addom said, after investigations, Kofi would be prosecuted.