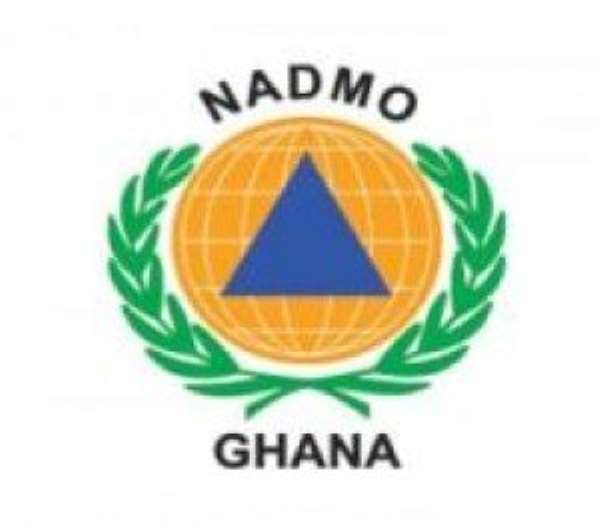 Nadmo New
Adidome, V/R, Oct 2, GNA - The National Disaster and Management Organisation (NADMO) has presented relief items to five flood affected districts in the Volta Region.
The districts are Akatsi South, Adaklu, South Tongu, Agotime Ziope and Central Tongu.
The records of NADMO show that 174 people were displaced at Akatsi South, 560 at Adaklu, 255 at South Tongu, 1,920 at Agotime Ziope and 209 at Central Tongu.
Also affected was 2,510 acres of farmland in the five districts. However, assessment is still on-going.
The relief items provided were 200 pieces of family relief pack,   including mattresses, 100 pieces of washing soap, 600 pieces of blankets, 400 pieces of mosquito nets,   and 500 bags of maize and rice.
Ms    Mary Theodora Agbenyenu,   Central Tongu District Chief Executive, commended NADMO for its quick response to the devastating situation.
She said some communities in the area have been submerged by the flood, making access to good drinking water difficult, as a result of pollution.
'The roads leading to some of the communities had been cut off because of the flood, many farmlands have been destroyed and there have also emerged wild reptiles terrorizing the people,' she said.
Ms Agbenyenu, therefore, called for more support from NADMO, especially in the area of the provision of good drinking water to the affected communities,   to prevent cholera outbreak..
She also called for the urgent fumigation of the area,   as many displaced people were falling victims to snakes and other dangerous reptiles.
Mr Kofi Portuphy,   National Coordinator of NADMO, said water tankers, water purifiers and poly tanks would be sent to the area, to provide good drinking water to the affected communities.
He advised the people to move from the lowland areas as there is the possibility that the rain might continue.
He urged NADMO officials in the affected districts,   to do proper assessment of the situation, especially the farmlands,   for the appropriate support to be given.
Mrs Helen Ntoso,   Volta Regional Minister, said the Regional Coordinating Council would be liaising with Zoomlion, to urgently fumigate the affected communities.
GNA EN-GB X-NONE X-NONE