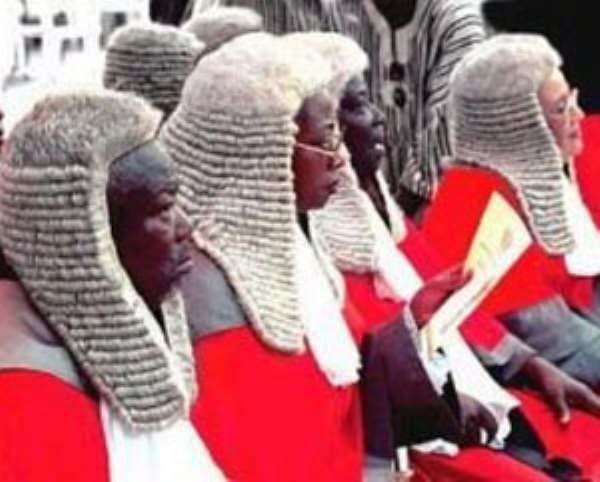 Any conduct which harms individual and which the majority of any community fears to be destructive and endangers safety, stability and above all, expressly prohibited by a statute in force, may be defined as a crime, although there is no universal definition of crime.
To every crime there is a penalty attached. In the same way, everybody, irrespective of who that person is, ought to suffer penalties for crimes committed – whether it is a crime against an individual or the state.  The only institutions constitutionally mandated in Ghana - and other jurisdictions – to try and prescribe punishments for crimes committed are the courts.
The general preposition is that the courts in this country will have jurisdiction limited to offences that are committed. This is exercisable in offences committed in the territory of Ghana, including its territorial waters and air space and any ship or aircraft registered in the name of Ghana.
Again, every diplomatic mission of Ghana is also a territory of Ghana therefore, if any offence is committed in any of Ghana's embassies/high commissions across the world, the Ghanaian courts will have jurisdiction over them.
If part of a criminal offence is committed within and part outside the jurisdiction of the courts – anybody who conspires, abets or facilitates any part of the crime, may be tried as if the whole crime was committed in Ghana.
Assuming Mensah, who is residing in Togo, produces counterfeit Ghana Cedi notes and gives them to Kwesi to circulate in Ghana, Mensah, who is outside the jurisdiction of the Ghanaian courts, may be tried and punished in Ghana when arrested, as if the act was wholly perpetrated within the territories of the country.
Citizens Liable To Trial And Punishment
When a citizen of Ghana employed in the services of the Republic or a statutory corporation outside Ghana commits a criminal offence, the person can be tried and prosecuted as if the crime was commited in Ghana.
A Ghanaian who commits murder outside Ghana can still be prosecuted in Ghana, unless he has been tried before.
A citizen of Ghana who in any part of the world, misappropriates funds belonging to the Republic or if he causes damage or loss to any government property or statutory corporation, could be tried and prosecuted here.
Crimes Liable To Trial In Ghana
A person, whether a citizen of Ghana or not, is liable to trial and punishment in Ghana. Notable among the offences are: human trafficking, piracy, falsification of documents, counterfeiting official seal of Ghana or any currency, stamp, passport or public document, genocide, any offence against the property of the Republic anywhere,
any offence against the security, territorial integrity and political independence of the Republic and hijacking.
Others are: unlawful trading in narcotics, attacks on any international communications system, canal or submarine cable and unauthorized disclosure of classified information/document of the Republic.
The rest are: trafficking obscene publications and contravening any convention or treaty to which the Republic is a signatory.
In all, once you commit a crime you must face the full rigors of the law. It does not matter who commits it and where the crime was committed.  Once it falls within the jurisdiction of the courts, the law enforcement agencies will find you, even if it takes time.
Note 
FOR ANY INFORMATION ON CRIME AND POLICE ASSISTANCE,
CALL NATIONAL CRIMEFIGHTERS NUMBERS  
0302 773695    0302 773906 
MTN & VODAFONE TOLL FREE 18555 
191(VODAFONE/EXPRESSO/AIRTEL & TIGO)