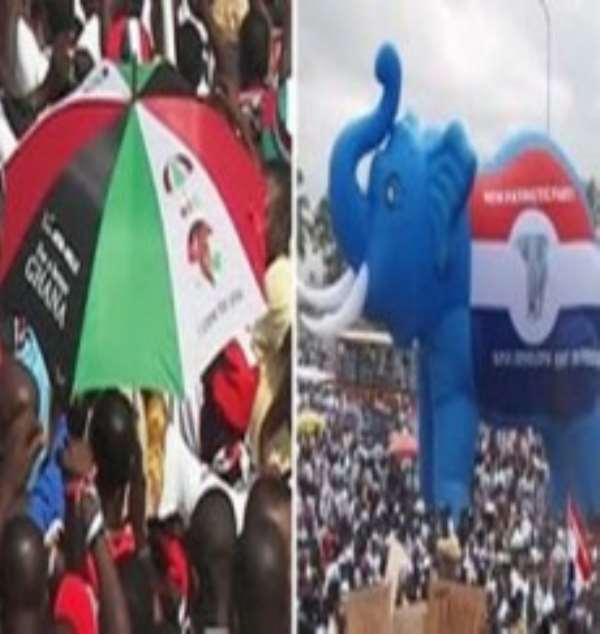 Although the 2016 polls are many months away, their fault lines have already emerged. The recent announcement that the almost moribund national identification project is set to receive a new lease of life has had many Ghanaians wink with suspicion.
Even more mindboggling is the additional information that the previous cards will be rendered useless because not all the fingers of holders were captured during the registration exercise. Sounds puerile and simplistic to be convincing!
Sometimes we wonder whether those churning out these pieces of nonsense called information post test them before their release.
The National Identification Authority (NIA), which appeared to have been deliberately starved of funds to be of any use, has suddenly become relevant to the government.
Some think that the Supreme Court ruling that the National Health Insurance Scheme (NHIS) identification card cannot be considered as one of the requirements for registering eligible voters prompted this decision to revamp the authority for a fresh exercise.
We are tempted to go along with this line of thinking. In Ghana, especially under the present crop of politicians at the helm, anything that can ensure electoral leverage is fair game.
The reaction of opposition elements at this time is understandable because these are persons who understand the ruling National Democratic Congress (NDC) very well, their trickeries et al.
So we can simply draw the conclusion that the decision to redo the citizenship card is borne out of the need to have the NDC register foreigners for the purpose of voting as Ghanaians, as it happened when the health insurance card was in use.
The other factor is financial. Imagine rendering the previous cards useless. It would mean that all the amount of money which went into the exercise would go waste and fresh money provided for a replacement.
We cannot ignore the possibility of people at the corridor of power fleecing the already whopping amount of money being quoted for the fresh exercise.
It is interesting that the calls for electoral reforms have not yet received the necessary response from the relevant agencies, yet a replacement for the citizenship card is being offered a priority status.
It shows just how we manage our affairs in this country, even when all indications point at a wobbling economy.
Our worry is that the quality of the next elections is already being compromised by the suspicion surrounding the fresh national identification cards in the absence of credible electoral reforms.
In Ghana under the NDC, these cards would easily be made available to foreigners from neighbouring countries so that when elections are due these persons would be encouraged to come and vote. Woe betides any Immigration Officer who would prevent such persons from entering our country to exercise a franchise they do not deserve. That is why the cards are raising a lot of dust.