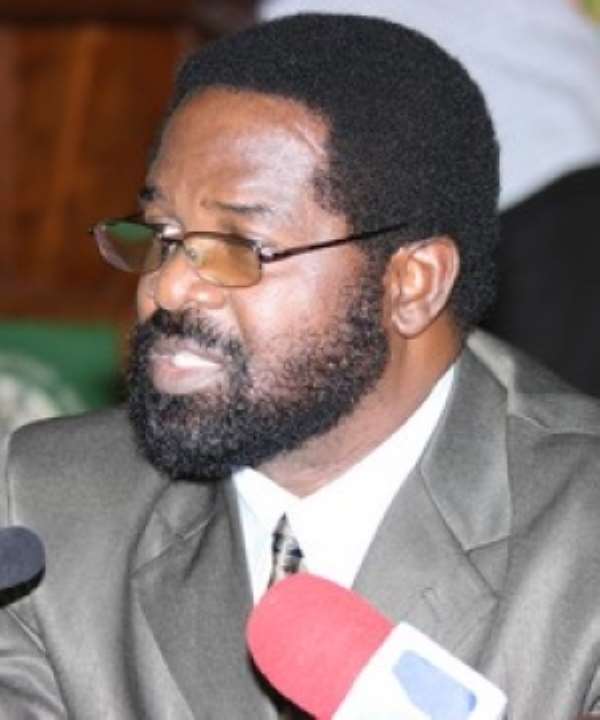 Oko Vanderpuije
An expert in local government system, Mr. George Kyei-Baffour, has described the award given to Accra Metropolitan Assembly (AMA) boss, Dr. Alfred Oko Vanderpuije, as 'contradictory to the core mandate of the Assembly' as he has failed to tackle the sanitation problem in Accra.
According to him, the AMA boss does not merit the award and the position he has attained internationally since his leadership has failed to marshal the available resources to address the sanitation problems, leading to hundreds of people dying of diseases associated with filth.
His comment comes after Alfred Oko Vanderpuije had been presented with the gavel of the President of Mayors.
This makes him the first president of the World Alliance of Mayors and Leaders of Africa and of African descent. He was elected during the second meeting of the Global Alliance, held from 19 to 21 September, 2014 at the United Nations Headquarters in New York.
Speaking on Starr Fm's "Morning Star" programme, Mr. Kyei-Baffour stated that sanitation, being the core function of the AMA, had been downplayed as the mayor is not able to manage it and for that matter, does not merit the award.
'If sanitation is the core function of an assembly and a city mayor is not able to manage it…Accra is in crisis in terms of sanitation…he is able to travel to the USA and present himself as somebody working hard to meet this challenge and for that matter, he is given such an award; you can imagine the contradiction,' Kyei-Baffour charged.
"He decides to abandon that mandate and toe the path of politics, then he has deviated from his core mandate; the Accra mayor cannot take credit for the building of schools because it is not his initiative…property rate alone can transform the city of Accra and if within this resource, sanitation cannot be tackled, how do you reconcile with his position?' he queried.
He cautioned Dr. Oko Vanderpuije to be less political with his position as the CEO of the AMA and concentrate on his core functions.
Source:  Peacefmonline.com/gh