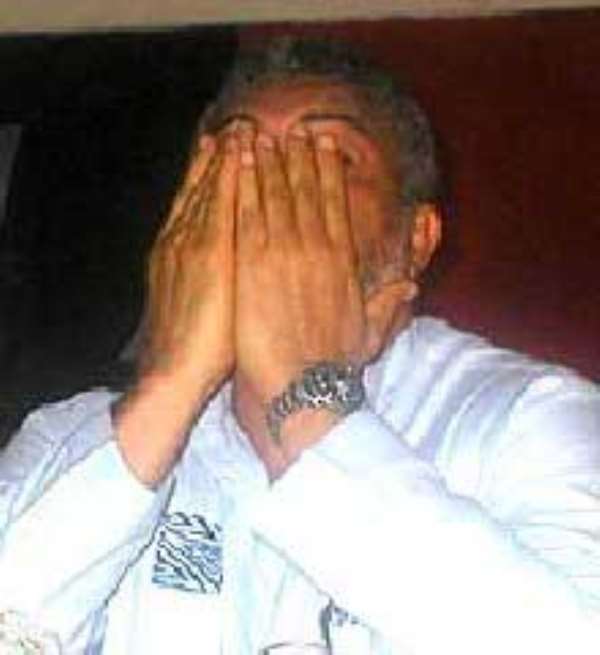 As the proceedings of the National Reconciliation Commission (NRC) winds down, more opportunities are being offered persons allegedly accused of certain wrong-doings to cross-examine those who made those allegations.
One issue that continues to linger is how far ex-President Jerry Rawlings knew about the reports of torture and if he did not know, what he did when he got to know of those accounts of torture.
Quite a number of these tortures were brought to the attention of the then Flt. Lt. Rawlings, as Chairman of the then Provisional National Defence Council (PNDC). Dozens of human rights groups in 1986 wrote to the PNDC Chairman, with copies of reports of the tortures of Mawuli Goka and the rest, as published in the West Africa Magazine. The groups appealed to the PNDC Chairman to investigate the reports, written by its then Correspondent in Ghana, Ben Ephson.
Below is one of them:
The fourth accused, Samuel Boamah Panyin told the Tribunal; "I was beaten with an object like a barbed wire and some hot metal plate being used on my body and something like a knife being used in cutting my chest. My nails were removed from both fingers and toes.
My penis was lashed. After this, a man I later got to know as Tinga Naba said Mawuli should go with me and show me his back and see what has happened to him so that he will advise me to come and tell them something better. The assault ceased and I felt something like a lighter burn my penis and I felt the tip being slashed. Then I felt something like a needle being pushed into it. I urinated and eased."
The Tinga Naba referred to was Mr Peter Tinganaba Nanfuri, who was then the Director of the Bureau of National Investigations (BNI) and later became the Inspector-General of Police (IGP). In the introduction to the book, The Treason trial of 1986 – Torture and Revolutionary Injustice?, the author said; "To be frank, Peter Nanfuri after the trial had bitterly complained to me about the activities of the Commandos and how they were powerless to restrain them."