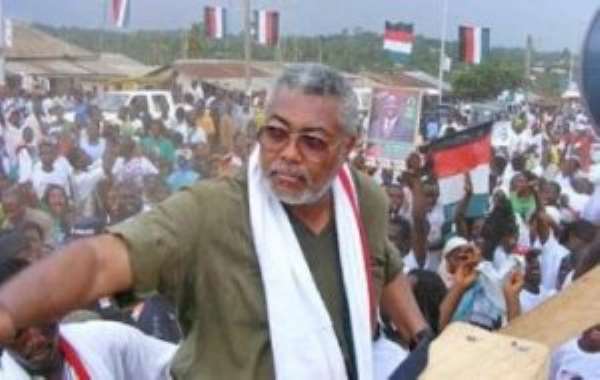 Former president Jerry John Rawlings has agreed to a court directive to settle his case against former Ghana Ambassador to the UK, Professor Danso-Boafo out of court.
Mr. Rawlings went to court to restrain Prof. Danso-Boafo from launching a book titled "JJ Rawlings and Democratic Transition in Ghana," which was scheduled for August 20, 2014.
Mr. Rawlings accused the author of "breaching his own solemn undertaking" with him [Rawlings] and has published the book.
This was after the author had undertaken to wait for him to review the book and correct all factual inaccuracies that the book may contain.
When the two appeared in court today, presiding judge, Justice Mustapha Habib Logoh, asked the two to settle the matter out of court and the former president agreed to do so.