More rot uncovered at CHRAJ; Parliament set to probe Commissioner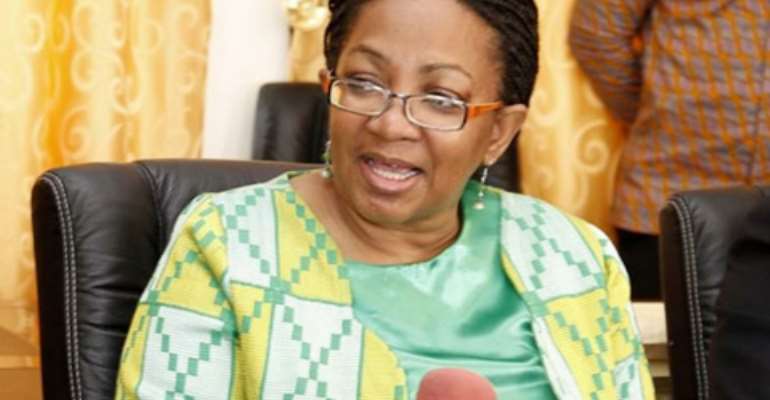 Parliament's Public Accounts Committee is gearing up to haul before it the Commissioner of CHRAJ, Lauretta Lamptey, after she allegedly supervised financial malfeasance at the Commission.
The Public Accounts Committee's interest in the matter has been prompted by the 2012 Auditor General's report that indicted the human rights commission for violating the Public Procurement Act in the controversial acquisition of accommodation for the CHRAJ boss, Lauretta Lamptey. 
According to the Auditor General's report, various purchases amounting to 34,994.89 Ghana cedis were not routed through the stores before use, in violation of the Store Regulation, Act 0502.
Ms Lamptey has been presiding over a list of alleged illegal activities including a failure to refund to government chests an amount of 89,551.79 Ghana cedis resulting from overstatement of funds for the payment of personnel emolument.
Also, a total of 52,384 Ghana cedis of withholding tax has not been submitted to the government by CHRAJ for three years.
Ms Lamptey's problems started with news that she has expended 148,000 dollars on her accommodation for a period of 33 months, while renovations for her official residence had been on going all this while.
This news created a public outcry, with some calling for her to be sacked.
Vice Chairman of the Public Accounts Committee, Atta Akyea, said on Top Story on Joy FM Wednesday the findings in the 2012 Audit Report deserve all the seriousness of the parliamentary committee.
"When our law policing agencies are being themselves lawless, then we are in a very chaotic situation because all the indictments here do not sit well with us at all as a committee", he noted.
He said the Committee will soon call CHRAJ before it to answer questions regarding the Auditor General's report.
"If there are penal sanctions, we will have to recommend these penal sanctions," the MP said.
Ranking member of the Public Accounts Committee, George Loh, who also spoke on the programme said he was in complete agreement with Atta Akyea.
"We would have to fast-track our process, and if we have to look at the CHRAJ report and invite the people who have been mentioned to come and answer questions that have been raised in the Auditor General's report, we will do", he said.
  Story by Ghana | Myjoyonline.com | George Nyavor | [email protected]