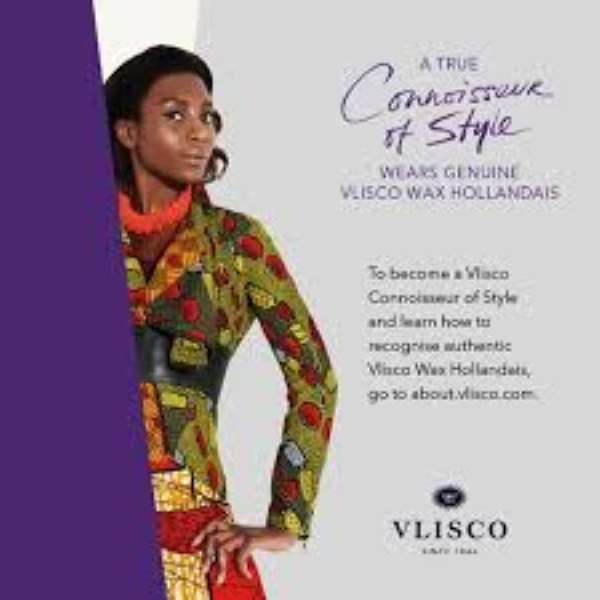 One of the world's leading fabrics manufacturer, Vlisco has launched a campaign against pirated textiles.
The campaign dubbed Connoisseur of Style is to enable its customers determine genuine Vlisco fabrics from fake ones.
Speaking at the launch, the Marketing Director of Vlisco Ghana, Stephen Kofi Badu said the aim for the campaign is to ensure its customers do not fall prey to pirated fabrics.
"We operate in an environment where there is too much counterfeit and coping of our designs so the campaign is to educate the public to make a good choice" he added.
On the steps to identify the fake Vlisco or Dutch wax from the original ones, Mr. Badu noted that the original Vlisco has a symbol of the sun with the inscription VVH in the label.
Secondly, he said the number on the Vlisco label must correspond with the one at the bottom of the fabric because "the numbers on the fake Vlisco fabrics not match. Thirdly, the bottom end of the fabric is off-white and the name Holland is written in capital letters.
Advisedly, Mr. Badu urged customers to go to the accredited Vlisco shops nationwide for guaranteed fabrics.
In spite of the influx of the fake Vlisco fabrics on the Ghanaian market, Mr. Badu they are doing relatively well in the Ghanaians market.
"We appreciate Ghanaians for patronizing us for the past three years. Though the price is high, those who know quality go for it".
  Story by Ghana/Myjoyonline.com