The Crave For Quick Money......A Subtle Approval By Society?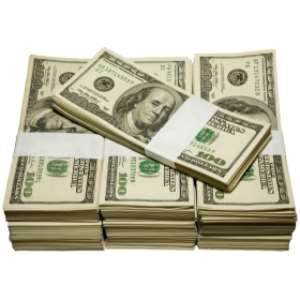 WHO says money is not good? Money is not just good, it is very good. I wonder how individuals, religious organizations, academic institutions and even governments would have survived without money. I know of marriages /relationships that turned sour due to financial hardship. Some students dropped out of school due to financial difficulties.
There are some people who are living on the streets, not because they are comfortable with that condition but they do not have money to rent apartments. In fact some people have become frustrated and depressed because they do not have money to meet their needs. Of course, every government would like to provide the needed social amenities for its citizens but sometimes they are not able to do so due to financial constraints. All these tell us how important money is. However, the fact that money is good does not mean we should use "short cuts" to get it.
Sometimes one hears about stories that can really make you shiver and doubt if they were true. Surprisingly, they turn out to be true. We all know the immense and immeasurable roles that mothers play. Right from pregnancy through delivery to upbringing, mothers literarily sacrifice their lives for their children. I still remember the countless number of pencils and erasers that my mother bought for me when I was young, due to the fact that I lost them on daily basis. As for the loss of foot- wears, I would not like to talk about it.
After I removed them to play football, hardly did I remember to wear them back before going home. When I got home bare-footed and I realized I left them behind, by the time I went back for them, somebody had already taken them. My mother would scold me and sometimes punish me, yet she provided me with new ones. I vividly remember we once had visitors and my mother prepared fufu with palm nut soup for them. Just as she was about to serve them with the food, my foot hit the saucepan containing the soup and everything poured on the ground. Apparently, I was playing and I was walking backward not knowing that the soup was there. My mother had to prepare a different food that day for the visitors since there was no soup to take the fufu with. I am narrating all these to illustrate some of the challenges that mothers go through as far as upbringing of children is concerned. The least we could give our parents, especially our mothers is appreciation.
My heart therefore bled when I read in the Thursday, February 27, 2014 issue of The Daily Graphic that a 22 year old footballer was arrested for allegedly selling her mother to be killed for rituals to become rich. If a son could be heartless and callous to kill her mother for money, then it is serious the extent to which one can crave for money. But
was that an isolated case? No! The Ghana News Agency on April 10, 2014 also reported that a 40year old farmer was arrested for attempting to sell his 10 year old nephew. His reason? He wanted to be rich. On Tuesday, December 11, 2012, the Ghanaweb News reported that a man was arrested in Sunyani for attempting to sell his son for Ghc 9,000. According to the report, he admitted the offence with the reason that he was in dire need of money.
Much as we have to condemn this kind of heartless and immoral behavior, we, as a society also have to be blamed. By our actions, we seem to indirectly approve of it. How many parents question the source of the wealth of their children when they see them ride very expensive cars, own mansions and live ostentatious lives? Some people are fully aware of the activities of internet fraudsters, popularly known as "sakawa" but they shield them. I heard about a 22 year old man [boy?] who bought a bus and a set of musical instruments for his church and furnished the chapel all alone.
I doubt if the elders of that church found out how he got the money. I would not be surprised if he was made to come forward and prayed for with all kinds of "blessings" showered on him for a "good work" done. Nobody should get me wrong. I am not against charity or benevolence. In fact, the Bible says it is more blessed to give than to receive. If through hard work, somebody gets his/her money and gives to advance the work of God, why not?
These days the emphasis is no more on hard work. It is now how quick one gets money, be it illegally or immorally. Interestingly, these are the people that society hails and "respects". In fact they are considered as people who have "made it" in life. They are therefore made to chair special functions such as weddings and festivals so that they could give much money. Even in the church, they are given "special recognition and treatment" We would be unfair to paint the picture as if it is only men who are involved in this "quick money business".
I was really shocked when I heard a woman on an Accra-based radio station, who was interviewed on infidelity tell the whole world that she was married but she would not mind cheating on her husband if her husband could not provide her with the money she needed. In fact she said she would go in for two or more men to give her money to supplement what her husband gives her. This is how far the love of money has brought us. I visited a friend last year at a suburb in Accra and witnessed a shameful and embarrassing incident. A lady, who was my friend's next door neighbor rained insults on her husband for not giving her enough money.
I was told the man even explained to her that he would add more money the next day but the woman would not listen. She asked her husband whether he had not ever seen how responsible men looked after their wives. She mentioned a certain man's name, which I later got to know was her husband's colleague at the workplace that her husband should go to him and learn how women should be treated. Just last week, my friend told me the man the lady was comparing her husband with was arrested for embezzling his company's funds. Apparently he was the company's chief accountant and took advantage of his position to steal money. Sadly, he was somebody's "role model" because he had money.
We need to frown on illegal and immoral ways of getting money instead of glorifying it.

Writer's e-mail [email protected]

The writer is an archivist