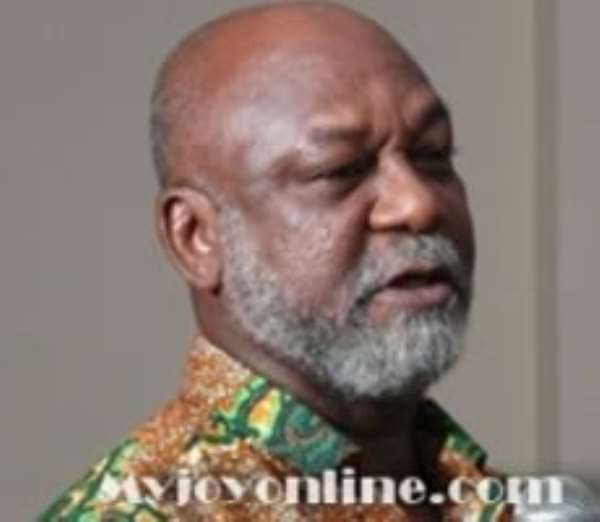 Lecturer at the University Of Ghana Department Of Communications Prof. Kwame Karikari has charged the media to 'blacklist' public figures and institutions responsible for attacks on journalists in line of duty. He believes this would deter the attackers and others from engaging in the act. This month alone has witnessed two such attacks.
First, a Daily Graphic reporter in Kumasi, Daniel Kenu was attacked by thugs allegedly led by former Black Stars player Baffuor Gyan. Adom FM's New Editor Afia Pokua, was also assaulted by a suspected staff of the National Health Insurance Scheme at Ablekuma. Accra Mayor Alfred Vanderpuye last weekend also ordered the arrest of Multi TV journalists who had gone to interview residents of slum area 'Mensah Guinea', whose houses had been demolished by the AMA.
Prof. Kakari in an interview with Joy news' Joseph Opoku Gakpo asked the media to do more to protect itself. "I think people like Oko Vanderpuye, the media should blacklist him. And shouldn't cover him for a long time. And let's see whether he would succeed in what he wants to do. The media has power. And they must show that power to such officials who take the law into their own hands and act with such impunity", he said.
Prof. Karikari is convinced individuals engaged in the perpetuation of such acts are taking a cue from the actions of government officials like the Accra Mayor. He noted: "As a high government official, if he (Oko Vanderpuye) respects our constitution, and journalists have misbehaved, he should be the person to rush and complain to the National Media Commission. But he takes the law into his own hands, as arbitrarily as he does all his work, and orders the illegal attack on journalists. If the mayor of Accra sets this standard, what do you expect ordinary folks will do?"