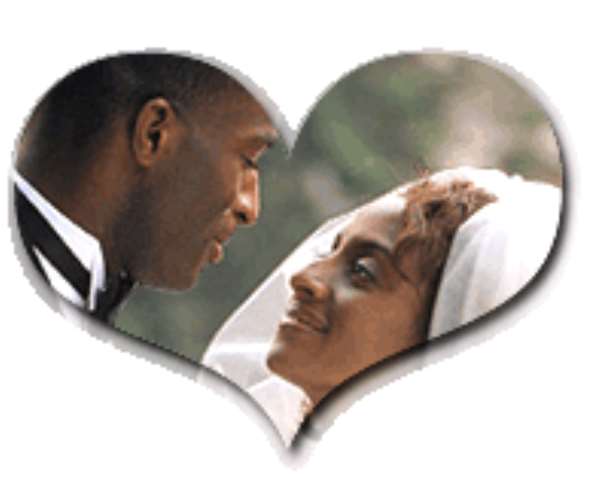 Whereas Ghanaian males may not be considered by their female counterparts as good husbands in Ghana, they are regarded hot cakes in South Africa and Equatorial Guinea.
It is the cherished dream of some South Africans and Equatoguinean ladies to have Ghanaians as husbands.
The secret is not so much because they are so romantic but has everything to do with their tender, loving care. Separate interviews with some Ghanaian embassy officials, as well as South African ladies and the Ghanaian community in Malabo in Equatorial Guinea, revealed the keen interest that some of these ladies have in Ghanaians.
"When it comes to giving out housekeeping money, it is difficult to beat a Ghanaian worker in a foreign land," they said.They also said Ghanaians in South Africa and Equatorial Guinea were hardworking and law-abiding. That quality of the Ghanaian was even attested to by the leadership of Equatorial Guinea.
A South African lady said the Ghanaians do not only show love but take good care of the ladies, and even extend such care and generosity to their families.Their behaviour, she said, contrasts sharply with that of some of her own countrymen who allegedly molest the women on some occasions and do not work hard as some of the Ghanaians do.
A South African driver, who gave his name only as Edmund, confirmed the ladies' assertions but was quick to add that some South African ladies, especially the youth, would give in to a love proposal based on a number of factors including one's resourcefulness.
Edmund said some of the South African men do not become the obvious choice of their female counterparts as a result of high levels of unemployment and crime in South Africa. Statistics regarding how many South Africans are married to Ghanaians are not available but sources indicate it is common to find couples of the two nationalities in Pretoria, Cape Town and Johannesburg.
The story in South Africa is not different from that of Equatorial Guinea.Some residents in Malabo, capital of Equatorial Guinea, have married Ghanaian immigrants in the city. The Ghanaians are like hot cakes.
When about 450 Ghanaian immigrants in Equatorial Guinea were given the marching orders in March as a result of an attempted coup, some of Equatoguinean ladies, either married or 'attached' to Ghanaians, refused to let their husbands go or joined them on the naval ships which were sent to evacuate them.