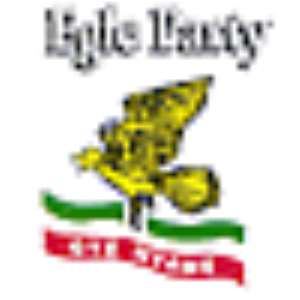 The Chairman of the Council of Elders of the Every Accountable Ghanaian Living Everywhere (EGLE) Party, Mr Danny Ofori-Atta, has reiterated his call on the government of Ghana to negotiate with the United States authorities to pay reparations to Ghana for disrupting her democracy and development.
"The EAGLE party believes that the government should take advantage of the current negotiations on the US Millennium Account being offered to Ghana to introduce our proposal as a base to negotiate and seek reparation from the US for the consequential and frustration cost to Ghana's national development plan," he said.
In a letter to the Speaker of Parliament, Mr Peter Ala Adjetey, the EAGLE'S Council of Elders chairman added that Ghana had suffered serious economic losses, and for that matter the party had been investigating to bring about a possible reparation from the US government, especially when it had admitted its involvement in the 1966 coup, he said.
According to him, the US government orchestrated the overthrow of the government of the erstwhile Convention People's Party on February 24, 1966 when it was on the threshold of implementing the third development plan to secure the country's economic independence to improve the social conditions of the people..
"This military coup sponsored by the US government derailed the entire development plan which actually embodied the industrialisation programme of the second five-year development plan. The investment the government of Ghana made in the first five-year plan was somewhere within the regime of $500 million, " he said.
Mr Ofori-Atta said the United States Central Intelligence Agency (CIA) had admitted publicly responsibility for engineering and sponsoring the coup through classified documents.He said the party deemed it fit and fair that the US government made amends for the damage caused to the economy of Ghana, which at that time was better than many of the so- called economic tigers of today.
Mr Ofori-Atta suggested the setting up of a credit guarantee for a private company capitalised with $5 billion, which will be in the form of a 30-year US Treasury insurance guarantee which will back the capital of the private company to be listed on the Ghana Stock Exchange.
He also demanded a US Treasury guarantee for 30 years for $1.5 billion to raise capital for the Kibi bauxite and aluminium project, as well as a $4.2 billion guarantee for the Oppong Manso iron and steel project.The EAGLE Council of Elders chairman also called for reparation to construct the Bui Hydroelectric Dam and the Buipe lime and cement project.
Mr Ofori-Atta expressed his preparedness to offer Parliament classified information on the issue to enable it to strengthen the hands of the government in the negotiation process in that respect.