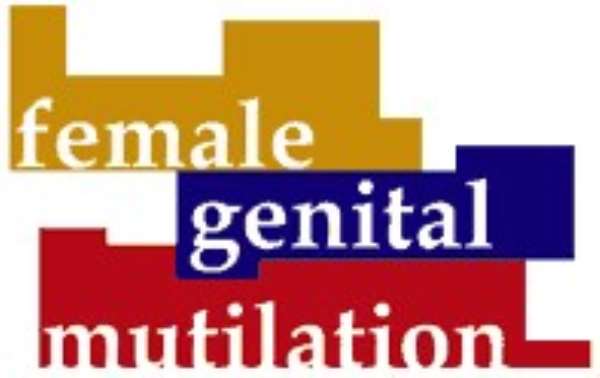 Despite the crusade against Female Genital Mutilation (FGM) in the country, the barbaric cultural practice is still high in the Brong Ahafo Region, particularly the Banda community in the Wenchi District. The Chronicle's investigations in Banda Ahenkro have revealed that the people of the area are bent on continuing it, because it is their culture.
It has been revealed that, recently, three pupils (names withheld) of the Presbyterian Primary School have been subjected to the inimical practice.
The girls, who are in primary six, with ages ranging between 14 and 15, have undergone clitoral mutilation two terms ago.
The Chronicle found out that the practice which, was normally done during school periods, has now been shifted to holidays to avoid early detection.
Formerly, after the act, a white cloth was tied around the girl to cover her breast to culturally signify that she had undergone the practice.
These days, however, the cloth is no longer in use, just to avoid notice by the authorities and the people who are against the practice.
Apparently, many conservatives are not prepared to relent on the practice. In Banda Ahenkro, for instance, some Nafana-speaking elders have declared their unpreparedness to abandon a culture inherited from their forefathers However, lots are averse to the practice. This includes the Christian community in the area which is strongly against it because they deem it ungodly.
These days, some of the young girls flee to the big towns and cities to avoid being subjected to the act.
Some of them, according our research, go to seek protection with the churches; yet, their parents confront the pastors and take them away.
Teachers in the area, especially where the three girls were mutilated recently have suggested that the government and the stakeholders against the FGM should pay regular visits to the community to sensitize the people more against this evil practice.