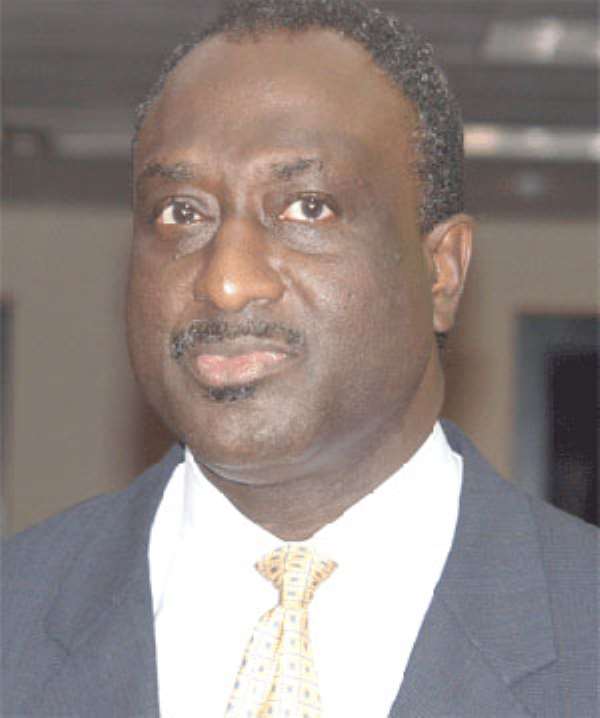 14 Factories Fail To Materialise Fourteen factories expected to be established in Tema under the President's Special Initiative (PSI) on Textiles and Garments have failed to materialize. According to informed sources, the companies supposed to set up these factories lack the funds. The factories were expected to produce garments to fulfill Ghana's quota under the Africa Opportunities and Growth Act (AGOA). Consequently, artisans trained by the PSI's Textiles and Garments, Clothing Technology Training Cetnre for those factories have cried foul, alleging that they are being paid starvation wages, after they had been promised "heaven". The artisans, who have become very bitter, claim they were promised ¢850,000.00 as monthly salary but are now being paid a paltry ¢350,000.00 each. The workers, speaking to The Heritage under a condition of anonymity, described the gvoernment's statements on the PSI textiles and garments as "false and misleading". A worker said: "The President and his ministers are only painting very nice pictures but the situation is very different here".
The workers alleged that when they applied to be trained they were assured of employment at a lofty sum of ¢850,000 per month as salary. "After two years of working here, I have been receiving ¢350,000 as my salary", a worker lamented.
The Heritage also gathered that the workers mostly work on industrial sewing machines, and sometimes work till 12 midnight.
Furthermore, Clothing Technology and Training Centre/Gold Coast Collection Garment Factory, which is a state enterprise, do not pay the workers' Social Security and National Insurance Trust (SSNIT) contribution.
This paper also learnt that on some occasions husbands of some of the workers spend long hours in the night on the premises of the Centre, waiting to collect their wives when there is an order for which the workers have to stay and work "overtime".
But while the workers say they are paid ¢1,700 per hour for overtime, records from the accounts department of the Clothing Technology and Training Centre state that workers are paid ¢2,485.8 as hourly rate for overtime for weekdays and ¢2,982.95 for weekends. Contacted, the co-ordinator for the PSI on Garments and Textiles, Nana Tweneboa Boateng, stated that "there is nothing true about the claims of the workers".
According to him nobody ever promised any of those who went for the PSI training on textiles and garment ¢850,000 as monthly salary as some of them claim.
The PSI on Garments and Textiles Co-ordinator also stated that those "working" with the training centre after their training there are not in any way employees of the company, adding 'since these workers are not employees of the Training Centre it is not the duty of the company to pay their SSNIT contributions".
Explaining, Nana Boateng aid "those working in the company presently are from some 14 companies who brought them here for training and employment upon successful completion of their training in their respective companies".
He said the 14 companies are all Tema-based textile-processing companies who have not started operation due to funds to set the factories up.
Nana Boateng said the situation made the training centre decide to keep the already trained personnel for them to work and perfect their skills.
They have been given a basic allowance which have changed over time and they are receiving between ¢300,000 and ¢350,000 currently, he said.
Nana Boateng also said the problems with the workers is their speed at work and that with such speed the PSI on garments would not get to where the country is hoping to be. In his words: "while a Chinese can produce say an average of 16 pairs of trousers a day in the same industry, their Ghanaian counterparts here can produce only 2 in a day".