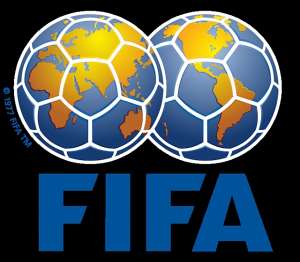 'Sometimes, when people have something wrong with them, just because they don't have a plaster cast on their leg, people think they don't need help'
__Kenny Dalglish, Liverpool Football Club legion and former Manager of the Club.
 
'When there is a problem, you look at where it started, not where it ended'
- Adam Larsen Kwarasey, Black Starts Goalkeeper
 
Ex-England striker and BBC Match of the Day presenter Gary Lineker is another football personality, who has spoken out against corruption within FIFA.
Gary Lineker is England's second-highest goalscorer, with 48 goals in 80 appearances.
The former Leicester, Everton, Barcelona and Tottenham striker was part of England's bid team ahead of the draw for the 2018 and 2022 tournaments in December 2010 .
He revealed that even before the announcement was made there was a sense of fighting a losing battle.  England lost out to Russia in the race for 2018 while Qatar was a surprise choice to stage the 2022 edition.
Speaking to GQ magazine,  Lineker added: 'You have to be careful what you say, but the corruption is just… yuk. I was with David Beckham having a burger the night before the Qatar decision. We were out trying to get support; Prince William and David Cameron were out there too, and I said to Becks, 'We are the only country doing this. The whole thing smells; it is a done deal."
The former England striker, the leading scorer at the 1986 World Cup, added: "It is ludicrous. I am not against it going to different parts of the world, but you'd have thought they might have known it would be very hot in summer [in Qatar]."
He states that: 'FIFA corruption allegations are nauseating.
Gary Lineker added: "It makes you feel sick, the whole FIFA thing, the corruption at the top level is nauseating.'
Sepp Blatter has run it like a dictatorship for so long and he comes out with so much nonsense. We should stand up for what is right. If that means never hosting the World Cup again, fine'
Gary Lineker was one of England's 2018 bid ambassadors alongside Prince William and David Beckham Lineker.
'It is such a shame because it is a massive sport and means so much to so many people," he said.
"England are too straight in a way – and I am not saying that as a criticism.
"We should stand up for what is right and if that means never hosting the World Cup again, fine. The only way it might change is for the clean countries to turn around and say 'we are not taking part in your tournaments'. But I can't see it happening. There is too much at stake."
On Gary Lineker's statement, a FIFA spokesman told the BBC the world football governing body had "no comment to make.
The bidding process for the 2018 and 2022 World Cups is currently being investigated by the FIFA Ethics Committee."
The Qatar 2022 bid committee, which finds itself at the centre of corruption allegations, has denied any wrongdoing in the bidding process.
Sepp Blatter says allegations surrounding the 2022 bid are motivated by "discrimination and racism" towards Qatar.
Lawyer Michael Garcia, who is leading the investigation for FIFA, expects to deliver his report on the case in the first week of September. However several members of the 24-strong FIFA committee, which chose Qatar have since left their posts amid corruption allegations.
Qatar's former FIFA vice-president, Mohamed bin Hammam, was banned from football in 2011 for offering bribes; Trinidad official Jack Warner resigned while under investigation for bribery while Nigeria's Amos Adamu, and Reynald Temarii of Tahiti were suspended after trying to sell votes.
Meanwhile, former CONCACAF president Chuck Blazer resigned over corruption allegations; and South American football president Nicolas Leoz resigned on "health and personal" grounds a week before a FIFA ethics report accused him, FIFA honorary president Joao Havelange and Brazil's Ricardo Teixeira, of accepting bribes.
 
On FIFA's investigation into claims of wrongdoing relating to the decision to award Qatar the 2022 World Cup, BBC had this to say: 'FIFA's investigation into the 2018 and 2022 World Cup bidding process has been delayed until September. Lawyer Michael Garcia, who is leading the investigation, had been due to submit his findings in July. But FIFA's ethics committee say they now expect the report to be delivered to ethics judge Joachim Eckert by the "first week of September 2014.'
The Qatar 2022 bid committee is facing allegations of corruption, but has denied any wrongdoing.
The Sunday Times alleged  in June that Qatar's former FIFA vice-president, Mohamed bin Hammam, paid £3m to football officials around the world in return for support of the Qatari bid.
Qatar overcame competition from Australia, Japan, South Korea and the United States to be named as 2022 hosts.
'Garcia is leading a long-running investigation into the bidding process for both the 2018 World Cup and the 2022 tournament. The results of the bids were announced in December 2010, with Russia winning the vote to stage the 2018 event. Former attorney general Lord Goldsmith,  a member of FIFA's independent committee on governance, FIFA vice-president Jim Boyce and Football Association chairman Greg Dyke have all said  there should be a re-run of the 2022 vote if allegations of wrongdoing prove correct.'
In any civilised developed country, the GFA would have been dissolved, and cronies would have paid back to the state all the illegitimate monies in their possession and profusely apologise to the state.
The Sports Minister and his deputies would have fallen on their own swords, disintegrated themselves from public view and convalesce in their holy villages and wonder what hit them.
On another scale, the Governor of the Central Bank should have thrown in the towel the moment his monetary policies failed.
On a gargantuan scale, the John Dramani Mahama NDC administration should have accepted defeat, admitted and declared its incompetence in the management of the nation's affairs, apologised to the nation and willingly vacated office.
But that will never happen because this is a political administration consisting of criminal minds that intend to wreak havoc on the nation and impoverish the good citizens of this country.
I wonder how the NDC apparatchiks who appear in the media are able to walk through the streets and go back home to their families with their chests and shoulders held high after all the lies and half-truths they indulge in.
Did I read that the last intercessional prayers of the Women Aglow were dedicated to the prevention of a coup d'état!!! A mighty wind shall blow to be followed by floods that are fierce than those of Noah's era to sweep away all the charlatans and criminals, whose hearts have hardened and believe that there will be no judgment day. A fool has indeed said in his heart: 'There is no God'
 
PS: The Brazilian government has allocated plots of land in a section of Brasilia, the Brazilian capital to foreign countries with representation in Brazil, including Ghana to put up their own embassy buildings.
After several years, the Ghana government has failed to construct an embassy building.
The Ghana Embassy in Brasilia is housed in rented premises.
The current state of the plot allocated for the construction of the Ghana embassy building is a complete eyesore.  Embassy buildings have been put up by other foreign missions, including some poor African countries.
Indeed, the Brazilian government has threatened to take back the plot and reallocate it if the Ghana government fails to take possession and start the building project.
It took a minister of state without any defined portfolio to shed crocodile tears to proclaim his folly in using state funds to airlift NDC foot-soldiers disguised as Black Stars supporters to Brazil to epitomise how greedy criminal minds at the helm of national affairs are destroying this country.
The state funds wasted on the rowdy foot-soldiers could have been used to construct the Ghana embassy in Brasilia.
So Adam Larsen Kwarasey, the nation's number one goalkeeper, who was voted the best goalkeeper in Norwegian football league and captain of his team, which won the Norwegian league last season, has been left out of Kwasi Appiah's post-Brazil Black Stars for speaking the truth. Kwarasey's place has been given to goalkeepers, who are warming the bench. This is John Dramani Mahama NDC for you.
By Kwame Gyasi
E-mail:  [email protected]