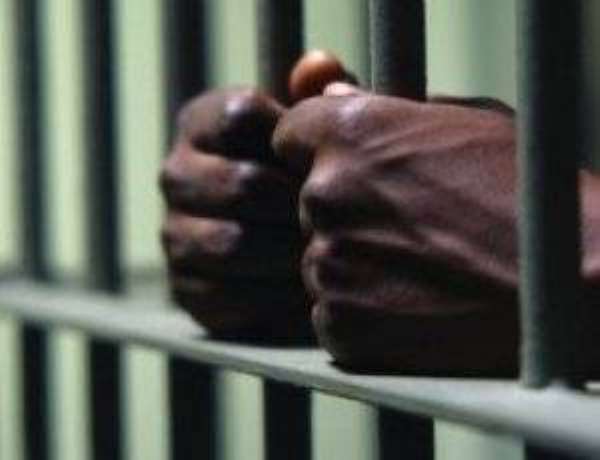 The phenomenon of sentencing and punishment in Ghana has become an interesting subject area that must attract the attention of civil liberty advocates, practitioners, criminologists and human rights activists the world over, especially as the practice appears to undermine the basic understanding of the concept of punishment as reflected in modern criminology
Modern criminology either classicists or neo classicists have presented a common understanding of punishment as a mechanism or a framework within which the rehabilitative needs of the offender should be adequately addressed, if public protection is to be considered a significant feature of criminal justice
Basically the purpose of criminal justice service delivery is to protect the public, safeguard the interest of the victim(s), deter offenders, and reduce the potentials risks of re-offending and rehabilitate the offender
In most democracies which value fundamental human rights of the citizenry, sentencing in the courts are guided if not regulated by what has come to be known in those jurisdictions as sentencing guidelines.
These are fundamental rules and regulations that determine the level of seriousness of an offence, the relative or corresponding level of restrictions of liberty that the court is empowered to impose, the mitigating and aggravating features of any defined offending behaviour that the court has to take into consideration when sentencing
Sentencing is a major subject area that takes centre stage in the training of magistrates and judges, given the important role they play within the criminal justice system, roles which can have serious implications for freedom, justice and basic human rights
In the UK criminal justice legislation and practice from which Ghana's criminal procedure code took its roots, provisions are made available for the courts to be guided if not directed by this commonsense approach to criminal justice delivery-sentencing
The courts have their sentencing guidelines which continue to inform sentencing practices and moral ethics, which are regularly reviewed to reflect the challenging circumstances of the time
Evidently, the sentencing guidelines in whatever jurisdictions they are valued and are applied, provide the unique opportunity for consistency in sentencing throughout the jurisdiction, promote efficiency and best sentencing practice, as it eliminates perceived abuse of sentencing powers and discrimination by the courts
Sentencing is determined by laid down principles and procedures that go beyond the sentencer's whims and caprices, personal aggrandisement ,minimises potential misuse of sentencing authority and power
In Ghana, sentencing is not in any way regulated or guided by any practice guidelines of effective, efficient and best practice. It presents a somewhat 'free for all' syndrome, where magistrates and judges pass such sentences which undermines commonsense and moral ethics
This author has indeed spilt so much ink and used much paper to educate and inform professionals within our criminal justice system about the ills of the absence or the lack and indeed the ignorance about the relevance and the importance of sentencing guidelines in this 21 century
The response to date has been the knee jerk reactions of rhetoric and the usual play to the 'gallery 'approach to matters of such importance and seriousness. A vivid example was the pronouncements and statements made on the occasion of the opening a circuit court in the central region by her ladyship the chief justice not too long ago
In 2010, some attempts were made to devise a sentencing guideline and a draft was actually made available to the then Minister of Justice and the Attorney –General by a sentencing review committee of which this author was its chairperson
Whatever happened to that draft is beyond my knowledge except to indicate that any efforts at revisiting the subject without the thought of involving civic society groups and individual advocates with the requisite knowledge, experience and expertise, will be futile as such professional work is not for an omnibus approach to doing business as usual
Already our prisons are overcrowded and its no gainsaying repeating the causes of this social evil, as it is well known and well documented. However, it has always been my professional view that the 'justice for all' approach at decongesting our congested prisons is a waste of scare resources and time , given the strategy lacks proper planning, operations and is not backed by any known and tested criminological theory
Its failure to effectively address the prison over- crowding phenomenon is no surprise to those professionals who are aware that a much more robust mechanism that should have involved proper professional assessment of inmates would have been much more credible ,realistic and practically efficient approach of intervention strategy
Research is exhaustive of the alternative to custodial sentencing advocacy by the non-governmental international organisation-the Penal Reform International- PRI, which has been at the fore front of penal reform globally
Punishment should not only mean imprisonment or custodial sentences as believed and religiously practiced in Ghana' even in the midst of scare financial resources, lack of accommodation and adequate trained personnel in managing offenders in custody let alone those who have committed such minor offences as stealing three bunches of plantain
Modern criminology sees punishment beyond this rather narrow perspective of custodial sentencing and emphasises non custodial understanding of punishment, one that goes beyond the punishment of retribution and punishment fits the crime philosophy. This is the most credible and well tested mechanism of providing rehabilitative intervention strategies that seek to adequately, effectively and efficiently address the criminogenic needs of offenders
This has become the most practically surest and commonsense intervention strategy in reducing the risks of re-offending by offenders, promote public protection or public safety ,deter offending , assist and support offenders develop new pro-social skills and become law-abiding citizens in their communities, promoting their resettlement and re-integration
Unfortunately, sentencing in our country has become a 'lottery' as it is not guided by set principles of best practice. This will explain why similar offences attract different sentences at different courts throughout the jurisdiction
The worst of it all is the rather ridiculous long custodial sentences often imposed on those who commit what in all intent and purposes can be described as minor offences such as stealing three bunches of plantain
Indeed this article was triggered by one of such misplaced demonstration of power which in my candid professional opinion is blatant abuse of sentencing power
The Ghana News Agency carried a story on 14 August 2014, which represents a classical example of the dangers of the absence or the lack of sentencing guideline for our courts
Justice Samuel Obeng Diawuo, presiding at a Tarkwa circuit court was reported as sentencing a 50 year old Mr Dominic Owusu, described as an electrician to a 5-year jail term for reportedly stealing three bunches of plantain .
Mr Owusu who it is noted was recently released from prison for a similar offence made an early guilty plea to his offence and was not known to have used any offensive weapon in committing the offence or threatening his victim
In jurisdictions such as the one from which Ghana has based its criminal procedure code and the court system, the mitigating features of Mr. Owusu offending behaviour, especially early guilty plea and the recovery of the plantain would be sufficient mitigation for him to have been considered for a community sentence, given his offence was not serious enough for any custodial sentence , let alone for a consideration for such a ridiculous length of jail-term
One is goaded to ask the 'learned ' judge whether he knows the cost of the three bunches of the plantain and that whether he knows that the cost for the tax payer keeping Mr. Owusu in prison for 5 years far outweighs the cost of the plantain, which have been recovered anyway
Has he taken into account the salaries to be paid the prison officers who may have to supervise his 'victim' of his abuse of power, the potential health risks to this 'victim' in view of his age and the emotional and psychological effects on his immediate family ?
Above all, it may well be asked the intentions of Justice Diawuo on this occasion, as the restriction of liberty imposed on Mr Owusu lacks some degree of circumspection, especially in the context of those mitigating features of the offence?
Was it a case of empty show of power, public protection, deterrence or a clear evidence of the abuse of sentencing powers due to the absence or lack of a sentencing guideline that is long overdue?
It is a considered view that civil rights activists or professionals with the sense of freedom and justice should appeal this sentence, as the chief justice may not notice this gross abuse of sentencing powers by Justice Diawuo at this time.
Punishment in Ghana, must begin to provide the opportunity for the rehabilitation, reintegration and resettlement of offenders in their communities as law-abiding citizens
After all, the UN Minimum Standards for alternative to custodial sentencing for minor offences and the PRI's penal reform advocacy have such intervention strategic approach as a central theme of penal reform globally and Ghana must stop being an island and wake up from its long slumber
The author is a social care and offender management and rehabilitation consultant