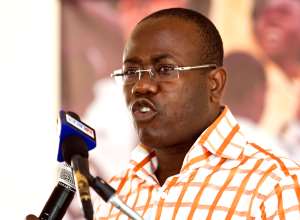 The Ghana Football Association (GFA) has received a request from our brothers at the Sierra Leone Football Association (SLFA) seeking to play their 2015 Africa Cup of Nations qualifying home matches in Accra.
The Sierra Leoneans are seeking to play their home qualifying matches in Accra because of the Ebola outbreak in their country.
While the GFA is keen on helping out our brothers from Sierra Leone, we are uncertain about the health implications for our country.
Therefore the GFA has asked the SLFA to ask their government to make a formal request to the government of Ghana for consideration by the Ministry of Health.
It is based on this report from Ghana's Ministry of Health that a decision will be taken.