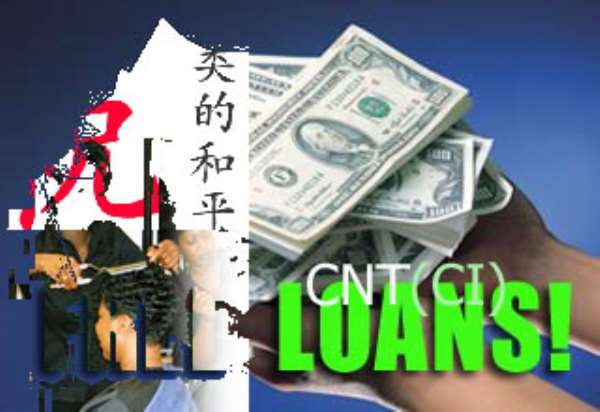 It has been described as a 419 scam, dirty money and in many other ways that clearly showed that once again the Kufour administration has taken Ghana on a parody of a fruitless journey to lay its hands on funds from private sources to help develop the country.
The Government has been subjected to a relentless avalanche of ridicule, mostly from investigative journalists who have always hastened to defend their stance by stressing that all the media noise to make Government a laughing stock was in line with Article 162(5) – to uphold the responsibility and accountability of the Government to the people of Ghana.
The NDC held a press conference on April 29 to tell Ghanaians that the $300m loan the Government was sourcing for infrastructural development through the CNT Construction Investment Ltd had all the scent of drugs, Harvard Professors were contacted to buttress the allegation that no David Wilmer (with an L) worked at the While House.
And even when it was pointed out that it was rather a David Wimer, a dead man with 'Wilmer' as a middle name who worked at the White House was rather mischievously resurrected to further lampoon Government. There is, however, information that David Wimer, who is connected to CNTCI through Columbus Newport, Alberni United SA, beneficiaries of shares in CNTCI, worked under, at least, four US Presidents.
Today, June 3, the Minister of Finance and Economic Planning, who for much of this orgy of media excitement, was out of the country on important assignments will answer the critics.
He is expected to take the media through the process undertaken by both the Executive and Parliament on the CNTCI loan. He is expected to explain that a sovereign guarantee is nothing more than an undertaking by a Government to repay a loan in the event of default. This is expected to answer critics who say a sovereign guarantee may be abused by a rogue lender once issued.