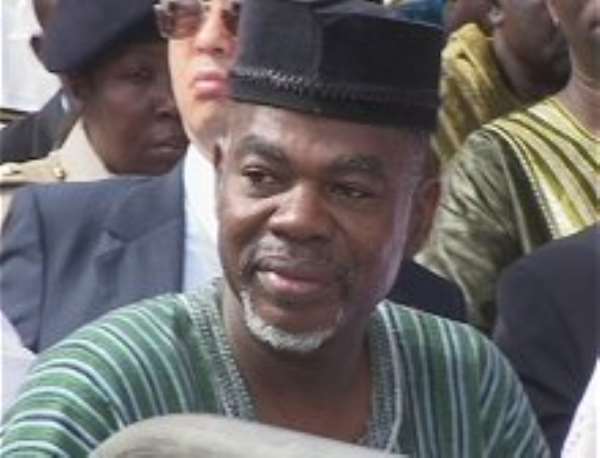 Accra, May 30, GNA - Dr Edward Mahama, the 1996 and 2000 Presidential Candidate of the People's National Convention (PNC) was on early Sunday re-elected as the party's flag bearer for this year's Elections at the Party's National Delegates' Congress in Accra.
Dr Mahama, a Surgeon, got 755 votes, representing 85 per cent of the valid votes cast to beat his sole challenger, Mr Charles Kofi Wayo, Businessman, who had only 122 votes, or 14 per cent.
Delegates also elected core members of the National Executive to run the Party's affairs for the next four years and amended their Constitution, endorsing a memorandum of understanding to form a "Grand Coalition" with three other parties.
The Congress was under the theme: "The new Ghana, a mandate for change" and was attended by 1,092 delegates from 200 constituencies. By his re-election, Dr Mahama has become the leader of the PNC. Those elected to the national executive positions were Dr Mike Mensah Bonsu, a Ghanaian resident in Canada, National Chairman, Mr John Akaparibo Ndebugre, Private Legal Practitioner, First National Vice Chairman, Alhaji Ahmed Ramadan, an Accra-based Businessman, 2nd National Vice Chairman and Mr John Cynl Akai-Nettey, a Founding Member, 3rd National Vice Chairman.
Dr Charles Somtim Tobigah, a leading member, was elected to the position of National Treasurer with Hajia Hajara Ali, women's activist, Deputy National Treasurer.
As stipulated by the PNC Constitution, the Congress also appointed Mr Gabriel Pwamang, a Lawyer, to the position of General Secretary, Mr Nii Noi as National Organiser, Mr Bernard Monal, Youth Organiser, and Mr Michel Dallas, deputy Youth Organiser.
Other appointees are Ms Sabina Langston, Women Organiser and Ms Patricia Kanji deputy Women Organiser.
Later in an interview with Ghana News Agency, Dr Mahama said it was his vision to work closely with members of the National Executive to re-organise and revive structures of the Party at all levels to make them more functional.
He said the Party would pursue vigorous education programmes and training in organisational skills, adding that it should be the challenge of Party functionaries to re-instate farmers groups and demand the re-introduction of government subsidies on agricultural inputs. Dr Mahama observed that lack of logistics was a major problem facing the PNC and said new techniques would be developed for resource mobilisation.
He expressed the need for a more concerted effort to place women at key positions in the Party.
Dr Mahama commended the delegates for making the Congress successful. "The Congress was a clear testimony of their (delegates) readiness to work with me and the national executive to re-shape the Party for a historic victory in December."
The PNC has become the fifth out of 10 registered political parties to elect a Presidential Candidate for the December elections. The New Patriotic Party (NPP) has re-elected President John Agyekum Kufuor as its candidate for the third consecutive time while the National Democratic Congress (NDC) has also re-elected former Vice President, Professor John Evans Atta Mills for the second time.
The Convention People's Party (CPP) has Mr George Opesika Aggudey as its Flag Bearer while the Great Consolidated Popular Party chose its founder Mr Dan Lartey for the second time to carry its mantle. Three individuals have also declared their intention to contest as Independent Presidential Candidates. 30 May 04