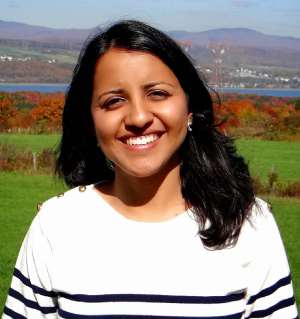 A Mumbai-based Indian doctor, Dr Trupti Gilada Baheti, is a recipient of the prestigious Fellowship Award on HIV and Drug Abuse Research from the International AIDS Society (IAS), National Institute on Drug Abuse (NIDA) and French National Agency for Research on AIDS and Viral Hepatitis (ANRS).

This fellowship will be formally awarded on 23rd July 2014 at the XX International AIDS Conference (AIDS 2014), the premiere gathering of thousands of researchers, policymakers, and others committed to ending the pandemic, in Melbourne, Australia. The award comprises 18 months fellowship at Seattle under the Mentor Dr Ann Duerr for HIV Research, attendance at three International scientific events and an honour at AIDS 2014.
Launched in 2009, these Fellowships are awarded annually to four recipients from around the world. Dr Trupti has been featured in numerous newspapers, radio and television interviews and AIDS meets right from her childhood and is a known face in this field. She also received the Youngest Presenter award at the XII International AIDS Conference (AIDS 1998) in Geneva.
Fellowship facilitates the learning of new techniques, career advancement and transfer of knowledge to the institution or country of origin. The fellowship programme consists of two types of awards: USD 75,000 to be awarded each to a junior scientist for 18 months of post-doctoral training; and to a well-established HIV researcher for eight months of professional development training. Both take place under the leadership of a mentor at leading institutes excelling in research in the HIV-related drug use field.

Dr Trupti is a medical post-graduate from India and Convener of Youth wing of the Peoples' Health Organisation (India).
Incidentally Dr Trupti is the elder daughter of Dr Ishwar Gilada, who has been one of the foremost HIV physicians who came forward to care for people living with HIV (PLHIV) when the virus surfaced first in India in 1986, and stigma and discrimination related to HIV was raging high. Dr Ishwar Gilada has dedicated his life in caring for PLHIV since then and mobilized a large number of HIV physicians from different medical disciplines to not only come forward to care for PLHIV but also to remain updated with latest medical advancements in the field of HIV science through AIDS Society of India (ASI). Dr Ishwar Gilada is the current President of ASI.
Dr Trupti started her stint with HIV awareness as a child with public announcements when she was less than 3 years and later doing street plays with her younger sister Prapti, who is also a doctor now specializing in Microbiology. Stepping into her father's shoes, she joined Medicine, completed her post-graduation - MD in Internal Medicine from the prestigious KEM Hospital in Mumbai. Last year she was a Post-Doctoral Fellow at Harvard AIDS Initiative with Dr. Max Essex, specializing in HIV Resistance testing. Currently, she is post-doctoral fellow at Fred Hutchinson Cancer Research Center, Departments of Global Health and Epidemiology University of Washington, Seattle, USA under Dr. Ann Duerr.
During her graduation in Mumbai, she excelled in academics - with first rank in the state of Maharashtra at final MBBS examination. At the 16th International AIDS Conference in Toronto in 2006 Dr Trupti made the film 'Fear and Loathing' and led the winner team at the MTV's Staying Alive - a 48 hour film festival. Her film depicted stigma and discrimination attached to HIV/AIDS in a clear and succinct message. She aspires to work in the field of prevention, care and support in HIV/AIDS in India on her return from the fellowship in 2016.
Dr Trupti is married to Dr Akshay Baheti, a Radiologist, who is currently doing Body-Imaging Fellowship at University of Washington, Seattle, USA.
Citizen News Service - CNS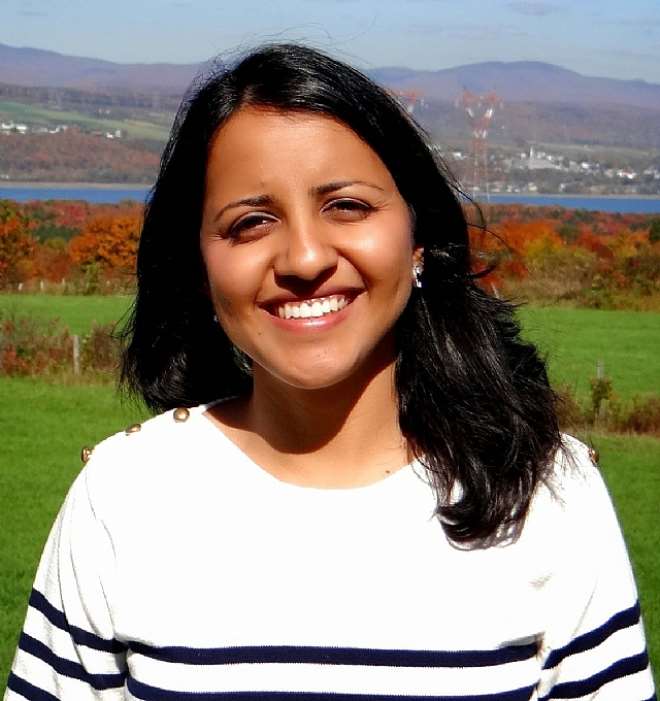 DR TRUPTI GILADA BAHETI