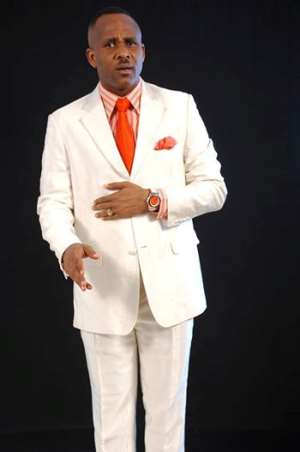 Bishop Dr.Isaac Idahosa is the General Overseer and the Presiding Bishop of God First Ministries International (illumination Assembly). He is one of the fast-growing firebrand pastors in Nigeria that has the leadership etiquette to lead this generation of young ministers of God. The Edo-State born bishop who knows the power of the media remains one of the highest patronisers in Nigeria. Bishop Isaac Idahosa started Illumination Assembly from scratch where nobody ever envisaged that one day he would be reckoning with in Nigeria and abroad.
He is popularly called by his faithful admirers as 'Bishop I'. Though Illumination Assembly started its fellowship from Niger State and God asked Bishop Isaac Idahosa to relocate to Lagos. He quickly hearkens to the voice of God and pursued his calling. Illumination Assembly remains one of the fastest-growing Pentecostal churches in Nigeria.
His ministerial relocation was not a mistake but for a divine purpose to be fulfilled in his life. Many religious foes that saw the progress of God in his life decided to make mockery of his calling by instigating ungodly scandals on his person but Bishop Isaac Idahosa never gave up his mandate than pursued his destiny.
Bishop Isaac Idahosa is a man of many parts who does not only preaches on the pulpit alone but also sings and was once an accomplished movie actor from an engineering background. He believes in raising young people for future leadership and nothing else. He has a large crowd of fellowship in his ordained church and ready to put smile on everybody that runs with his vision. As a televangelist, he has able to reach out to the downtrodden in the society. Illumination Assembly is not just a church but also a church that gives hope to the hopeless.
Everyday is a plus to his ministry. In the second edition of International Coalition of kingdom Ambassadors (ICKA) conference held at Ikeja recently, almost every pastor that attended that conference tapped from the prophetic gift of Bishop Isaac Idahosa to excel in ministry. He was able to explain in details why most successful soldiers of Christ failed to tell the truth to the younger ministers of God that wants to be like them. He told the listening audience at the conference that ministry is all about information to excel and learn to create cordial relationship with top ministers of God before inviting them to your programme.
International Coalition of Kingdom Ambassadors was set up by Bishop Isaac Idahosa to give moral leadership to this generation of our leaders. He believes that the society of ours needed leaders that are religiously and politically informed. Public responsibility is the core vision of the heart to heart leadership conference. He is not a self-centred minister of God that wants to be champion on his own calling but wants to transfer his gift to the generation of young ministers of God in order to excel in their ministries.
He sees Papa Ayo Orietsejafor as his ministerial mentor in ministry. He is called to prepare leaders of integrity for public influence and nothing else. Bishop Isaac Idahosa has distinguished himself from the crowd of intimidating pastors in Nigeria. By August he would be celebrating his 25 years in ministry at Addo/Badore, Ajah area of Lagos State. Let us join hands to celebrate a great servant of God with integrity.

Godday Odidi
Public Affairs Analyst
08058124798 Lagos