Entangled In Sexpreneurship...Episode 5-The Comeback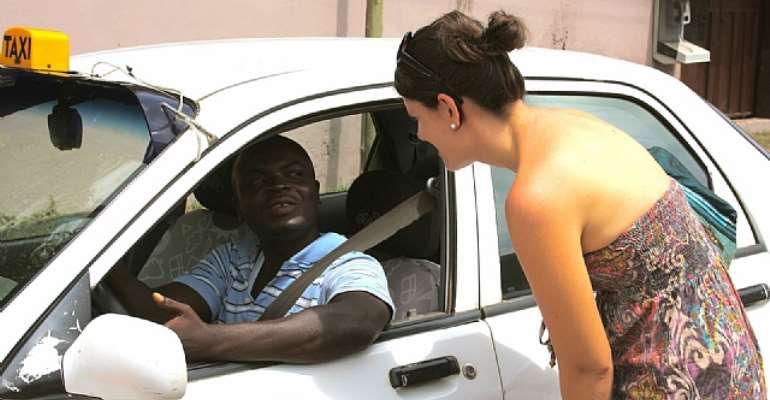 It's been close to four months and you haven't heard from me. The nights that passed by me wasn't cold. My favourite and best African journo got his heart twisted, my all -time best African female president fell for corruption and got booted out of power, Black Stars didn't help matters, and the so called middle class workers in Accra couldn't keep their mouths shut too.
But the exciting news is that in the midst of all these injurious and sweating moments, I managed to get admission to LECIAD to pursue Masters in International Relations and Diplomacy. But most exciting is the fact my empress, Nefertiti is now weeks away from making me a proud father. We are in our eleventh hour. Its a mixture of nirvana and anxiety, or should I say suspense.
Like the moment when you're watching a movie and your hero is been chased amidst nerving edging high pitch sound. Like that moment when he's about gaining victory and the killer pulls off the trigger. Like that moment when the blowman dodges the bullet, and presses the mystic remote leaving that lethal weapon to shreds the killer into sea sands.
The taxi business is also not doing too well in Accra; maybe Oseikrom will be better now. The increment of the fares failed to impregnate my pocket. The AMA also continues to flood our windscreens with taxes. Fuel has become a luxury like cocaine too.
It is true that a man's plan will be changed when he gets married. I am thinking of become a boss like Kalibos, not only a driver. I am seeking to pay off my master and keep this corolla but the attitude of master Richard is something else. He is as ignoring as the 'big men' on Facebook who nods their head to your updates but fails to push the like; they wants a comment on their status but refuse to wish you a happy birthday. The middle class Ghanaian will save his name as 'enemy of progress' in their tabs.
I told a passenger that I took from Azizanya that I left the journalism field years ago not because I wasn't getting the soli but because I was tired with my editor's appetite to tilt every story to suit his big men, and unmotivated by my colleagues' inability to quit telling Accra's stories that we knew from nineteen tsoboi and visit our hometowns too.
The media in Ghana comes alive in the mornings and sleeps at night. News presenters bruise our teeth with scandals paving way for morning show hosts to magnify our national pimples leaving citizens hopeless about the future. Until editors and reporters continue to follow their beats till they die and until some editors are taken away from the politician's payroll, our dreams will take long to breathe air of this country. And when we change our minds to start some radio stations we'll pay our journalists very well and kick others out of the business.
Castro's episode hasn't been fairly held at all. Our elders have a saying that you don't shout and call your neighbours when the witch is still not up by 6am. She might refuse to return for fear or shyness. It pays to wait for Castro's decision. Whether the adonai believer has kept long or not it forbids Maame water and Mallams from making superstitious radio commentary. I keep hearing different renditions from my taxi wireless. These 'lethargic voulatoss and Gaelic' lazy journalists now make barlines from whatsapp. They didn't go to GIJ or your school.
The most informed and educated folks you can find around are the cab drivers like me. I picked a man up at Dansoman Asoredanho and the rest of the journey was a space for him to write home his disappointment in leaders of Africa, forgetting that the culture of criticism steals the productive time to work and help build a superpower Africa. I don't blame young chaps like him. They consume everything from the media hook, line and sinker.
The media these days provides no education for audience. They bring up issues of scrapping fuel subsidies, forgetting that Mahama will lose the next election if he pulls the rope. The media debate about gays and premarital sex leaving issues of information rights bill for the NGO's. Have we soon forgotten of how they compared Bra Akufo Addo's longitudinal (dis)ability to 'always' Mahama?
My favourite radio station has also quit talking about the Chibok kidnapped girls, they have also refused to tell somebody that GMOs will destroy the brains of our future yutong drivers. Gene twisting will also turn the cowbell big brain boy to something I don't want you to know.
The last time I called Caro from Ashaiman, she told me the politicians said they don't believe in Karma so they will multiply the zeros in the cheque books.
While I try to do my best for the blessed calling in life, journalism, of course, the Okada boys are gradually sucking the papers from our pockets. They are competing with the business. Passengers say the Okada are able to dribble the traffic whenever West Africa's problems are passing through. I see this excuse as not only as a display of absolute disloyalty but a mere amnesic of the fact that our national laws prohibits Okada.
For now, I will start serious driving next week, I hear we should pack our cars and join the public transport. The big men are in town. As I pray for my wife to change my social status in a matter of days, I also pray that the fuel prizes doesn't follow the pure water.