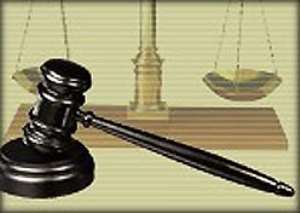 The Yendi Circuit Court has sentenced four Fulani herdsmen to 22 years imprisonment each with hard labour for possessing fire arms in a prohibited area.
They were in addition chaired with conspiracy to steal and staling 87 courts belonging to Mr. Mumuni Yakubu, the complainant. The convicts, Salo Amadu, 30, Musah Abdul Rahman, 30, Imoro Adama 28 and Abdulai Hamidu, 25 pleaded guilty.
Prosecuting police inspector Asamoah Darko told the court that on April 28, this year, Mr. Yakubu reported the loss of his cattle at Dapango in Upper Togo, to the Yendi police. Chief inspector Darko said Mr.Yakubu reported to the police that four Fulani herdsmen had attacked two of his sons who were attending to his cows in the bush, tied their hands at their back to a tree and succeeded in rustling 87 cows.
He said the boys remained in the bush for three days before a farmer whose farm as near where they were tied, released them. A report was made to the police and the convicts were arrested, the prosecution said.