Prayer and thanksgiving service held in Tamale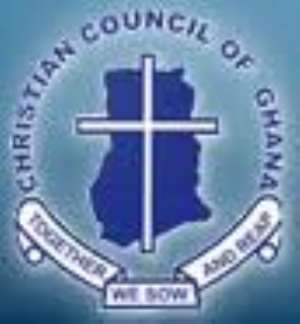 Christian Council of Ghana (CCG)
Tamale, July 14, GNA - The Northern Ghana office of Christian Council,   Tamale Local Council of Churches and the Pentecostal Council, at the weekend held a thanksgiving service, and offered prayers for the nation and its leadership.
The interdenominational service sought to thank God for granting the nation relative peace and also pray for God's continues blessing for the country to remain united in the midst of challenges.
Alhaji Limuna Mohammed-Muniru, Regional Minister appealed to religious faiths to continue to pray for the nation and work hard to support the government to achieve its 'Better Ghana Agenda' to meet the aspiration of the people.
'If the president succeeds it shall be well for all of us. So let's put partisan issues aside and rally behind government programmes because we are one people with a common destiny,' he said.
Rev Mrs Rose Abormegah, Regional Chairperson of Christian Council said the hardship that the nation is going through is not new and suggested that with hard work and prayers God would turn things around for the nation.
GNA EN-GB X-NONE X-NONE