School project abandoned while reptiles harass pupils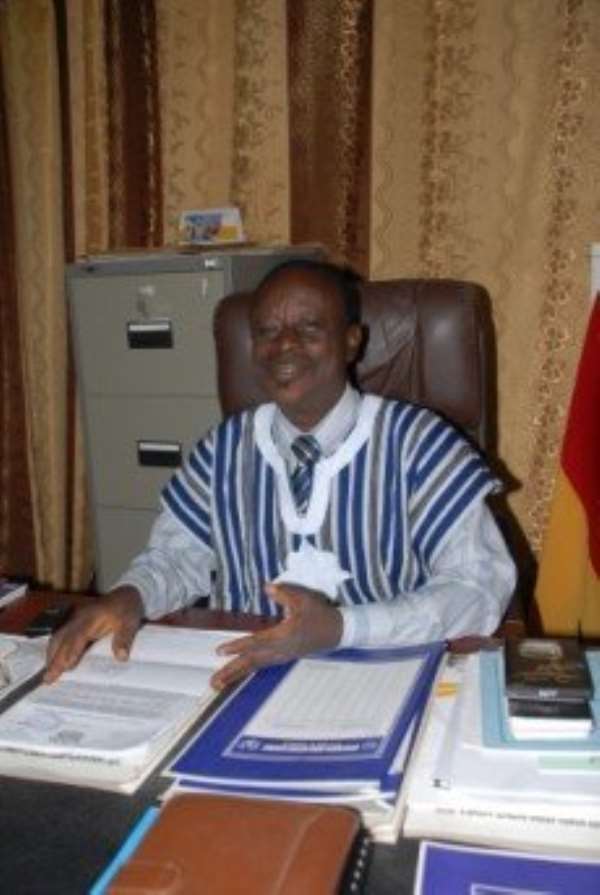 Mr Tetteh Angmor
Mr Tetteh Angmor, Upper-Manya Krobo District Chief Executive (DCE)
Nyonyem (E/R), July 15, GNA - A six-unit classroom block for Nyonyem District Assembly(D/A)   Primary School under construction has been abandoned, leaving over 200 bags of cement meant for the project to cake at the site.
The GNA Media Auditing and Development Tracking team found out that the school block was awarded on contract three years ago but the contractor failed to execute the job.
According to GNA investigations, the contract was awarded by the Ghana Education Service (GES) and therefore the assembly had little knowledge of the contractor.
The children of Nyonyem D/A Primary School who are to benefit from the abandoned project are attending classes in a deplorable school block constructed with land crate bricks and roofed with palm branches infested with reptiles which often disrupt classes.
As a result of the situation teachers refuse postings to the school whiles children in the community also refuse to go to school for fear of the reptiles.
A community leader, who spoke to GNA on condition of anonymity, said he believed the contract had been abandoned for lack of money adding that, several attempts by the community leaders to reach the contractor had not been successful.
He said the state of the school was an eyesore and classes closed whenever it threatened to rain.
The community leader said the pupils and teachers of the school had to battle with reptiles especially snakes and appealed to the authorities to complete the project for their children to have access to better education.
Mr Tetteh Angmor, the District Chief Executive, confirmed the story and said the assembly was in contacts with the GES to get the contractor to complete the project.
He said the assembly would have no option than eventually to take over the project to ensure its completion.
GNA