Man suffers damage to bladder, intestines after police shot him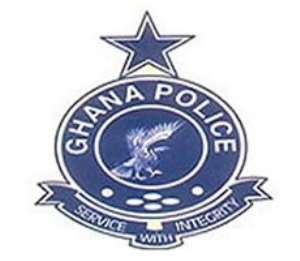 Doctors at the Korle Bu Teaching Hospital are battling to save a 29-year-old trader, who was last week shot by a policeman for riding an unregistered motorbike last Thursday.
According to the doctors, portions of Owusu Acheampong's intestines and bladder have been severely damaged.
Joy News' Kwakye Afreh Nuamah reports, doctors have still not been able to remove the bullets lodged in Acheampong's bladder and intestines.
Acheampong is unable to pass urine easily, and when he does it contains considerable amounts of blood, according a relative of tthe victim .
The family is considering taking legal action against the police officer.
Greater Accra Police Public Relations Officer, DSP Freeman Tettey, said the police administration is investigating the matter.
"At the moment, the police officer in question has been interdicted by the police administration", said Freeman Tettey.
He said it is early days yet to state what will be done for the victim and his family, adding "our focus is to establish whether the police man misconducted himself in the performance of his legitimate duty".
DSP Freeman Tettey indicated the case is being considered both as a criminal case and an administrative one.
He gave the assurance that due process will be followed if outcome of investigations show the police erred.
Last week a police officer allegedly shot a taxi driver at Mamobi in Accra.
The Mamobi branch of the popular restaurant chain, Marwako, was subsequently attacked by an angry mob. The mob had alleged the restaurant had hid the policeman.
DSP Tettey said police was looking into that incident too, adding outcome of investigations will be made public.
 
[Posted by JTM]